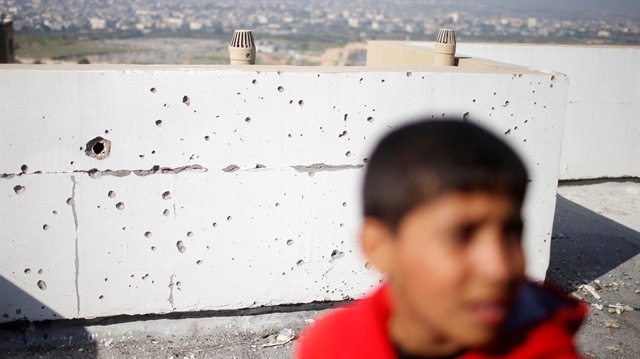 Palestinian boy stands on a residential building rooftop that was damaged in an Israeli air strike in the northern Gaza Strip
Israeli warplanes bombed a site in the Gaza Strip at dawn Friday without causing any casualties, a Palestinian security source told Anadolu Agency.
According to the source, who spoke anonymously as he was not authorized to speak to media, Israeli warplanes struck a site affiliated with the Ezzedine al-Qassam Brigades, Hamas's armed wing, in the town of Beit Lahia in the northern Gaza Strip.
No deaths or injuries were reported as a result of the reported airstrikes.
The Israeli army, for its part, has yet to issue a statement confirming the source's assertions.
On Thursday evening, the Israeli army claimed to have detected a rocket launched from the Gaza Strip into southern Israel.
The army did not say where in Israel the alleged missile had landed.
قبل٪ s