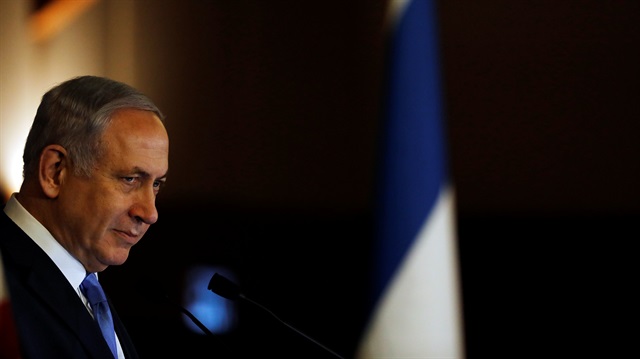 Israeli Prime Minister Benjamin Netanyahu
Israeli Prime Minister Benjamin Netanyahu and his wife Sara have been questioned by police -- again -- over corruption allegations, Israeli media reported Friday.
According to Israeli radio, Netanyahu was questioned at the prime minister's residence in Jerusalem while his wife was interrogated in the city of Lod southeast of Tel Aviv.
Police told Netanyahu that he was being questioned within the context of an ongoing corruption probe involving the Bezeq telecommunication company.
The case involves accusations that Bezeq owner Shaul Elovitch had instructed the Walla news website, which he owns, to provide Netanyahu with positive coverage.
In return, Netanyahu would promote regulatory changes advantageous to the company, according to the allegations.
Elovitch, along with his wife and two senior Netanyahu associates, was recently arrested as part of the ongoing probe.
Last month, Israeli police recommended that Netanyahu be indicted on corruption charges, saying there was now sufficient evidence to formally charge him in two other graft cases.
The first case involves Israeli Hollywood producer Arnon Milchan, who was allegedly asked to purchase luxury items for Netanyahu and his wife.
The second case relates to an alleged deal for favorable coverage with Arnon Mozes, publisher of prominent Hebrew-language daily Yedioth Ahronoth.
5 years ago