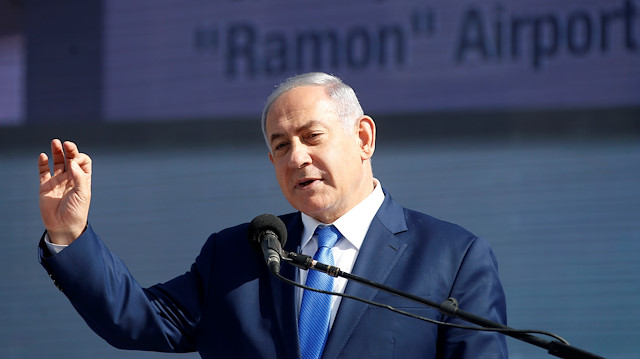 Israeli Prime Minister Benjamin Netanyahu on Tuesday threatened to deliver a "crushing" blow to all who might seek Israel's destruction, according to an official statement.
"Let our enemies know that Israel's crushing fist will reach all those who seek our destruction," Netanyahu said.
He delivered the threat while visiting the headquarters of Israel Aerospace Industries (IAI), which is responsible for developing Israel's Arrow missile-defense system.
Netanyahu's visit to IAI headquarters came shortly after Israeli officials announced the successful test-launch of an Arrow 3 anti-ballistic missile.
"We will continue to develop the most advanced weapon systems in the world to ensure the security of the State of Israel and our citizens," the prime minister crowed.
Earlier Tuesday, the Israeli Defense Ministry said it had successfully tested a weapons system capable of intercepting ballistic missiles outside the earth's atmosphere.
In a statement, the ministry said that the test had been carried out in cooperation with the U.S. Missile Defense Agency.
#
Arrow missile-defense system
5 years ago