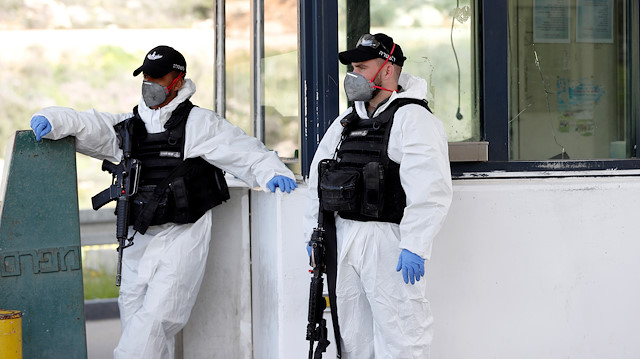 The Israeli prison authority on Thursday isolated a prison in Jerusalem in order to curb the spread of coronavirus.
The Israel Broadcasting Corporation said the decision was taken after a jailer said she was in contact with an infected patient.
As a result, all entries and exits from the Moscovia Detention Centre were blocked pending test results.
The prison will neither accept new detainees, nor take them to court.
The inmates who are released will be kept in domestic quarantine.
The coronavirus was first detected last December in Wuhan, China but has since spread to more than 114 countries.
The global death toll from the virus, officially known as COVID-19, is over 4,600 with more than 125,000 confirmed cases, according to the World Health Organization.
* Bassel Ibrahim contributed to this report from Ankara