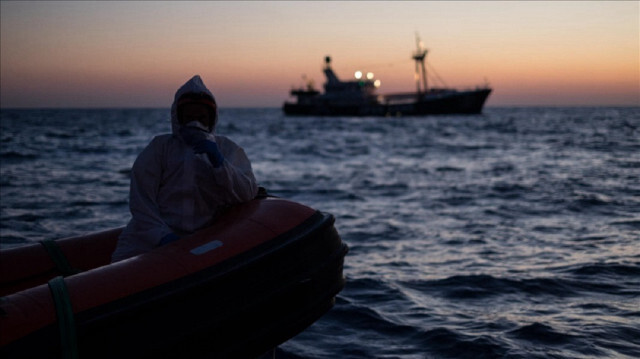 The Italian Coast Guard seized a humanitarian rescue ship Sunday for allegedly breaching new rules for ships operated by non-governmental organizations (NGOs) performing search and rescue activities in the Mediterranean.
The MV Louise Michel, funded by British street artist Banksy, was detained in the port of Lampedusa.
The Italian Coast Guard Command said in a statement that the ship had rescued a total of 178 migrants at four points in the Mediterranean -- one in the Libyan search and rescue zone and three in the Malta search and rescue zone.
The ship violated the rules in a regulation enacted in Italy last month by carrying out many rescue operations and making the coordination of the operations difficult.
The crew of the MV Louise Michel said on Twitter that "24h after being told that our ship is detained, we still do not have an official written justification for the detention. We know of dozens of boats in distress right in front of the island at this very moment, yet we are being prevented from assisting. This is unacceptable!"
Over 2,000 irregular migrants had arrived in Italy in the last 24 hours, local media reported Saturday morning.
2 months ago