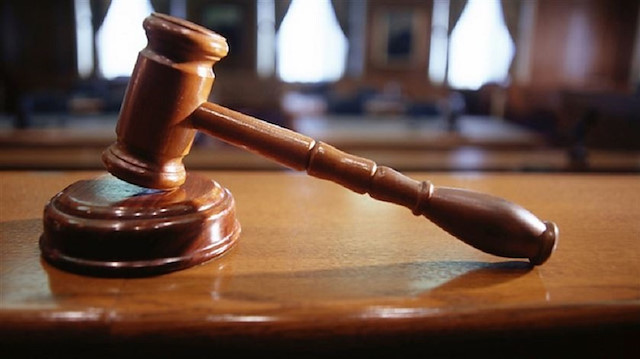 Italy's largest mafia trial in more than three decades began on Wednesday to prosecute hundreds of members of the country's biggest crime syndicate, known as 'Ndrangheta.
The trial is expected to last up to two years, as more than 350 suspected members of the crime group will stand charges of murder, extortion, drug trafficking and money laundering. More than 900 witnesses are expected to testify against the suspected members of 'Ndrangheta.
To host the massive trial, a special high-security bunker has been built in the southern region of Calabria, which has been the epicenter of crime for the armed 'Ndrangheta, originally entrenched in the region and based on family ties.
This is the biggest trial against the crime syndicates since the 1986-92 "maxi processo" in Palermo, where Sicilian prosecutors put almost 500 alleged Cosa Nostra mafia members in the dock.
Silently grown among the Calabrian mountains and secluded villages, 'Ndrangheta has become one of the largest and deadliest organized crime syndicates in the world, overshadowing the once more powerful Cosa Nostra.
The Calabrian group is now involved in criminal activities in at least four continents with thousands of members and is believed to control the supply of huge amounts of cocaine entering Europe from South America and elsewhere.
US diplomacy had estimated in 2010 that the group's earnings from its criminal activities contributed to at least 3% of the country's output.
Wednesday's trial is mainly focused on the powerful Mancuso family, which is believed to control a large part of the mafia syndicate.
The trial, however, also includes several politicians, police officers, civil servants and other government officials, who are also accused of helping the 'Ndrangheta group in different ways, showing strong ties between criminal groups and state officials.
Anti-mafia prosecutor Nicola Gratteri – who dedicated most of his career to fight 'Ndrangheta – told reporters on Wednesday that the trial was "a turning point," bringing for the first time a whole organization and its accomplices in front of justice.
"Today we are beginning to speak out in the open sunlight," he said.
Antonio Nicaso, a 'Ndrangheta expert and professor based in Toronto, Canada, said that the trial can be considered "a milestone in the struggle against the 'Ndrangheta," and a historic opportunity to unveil the secrets of one of the most secretive crime organization in the world.