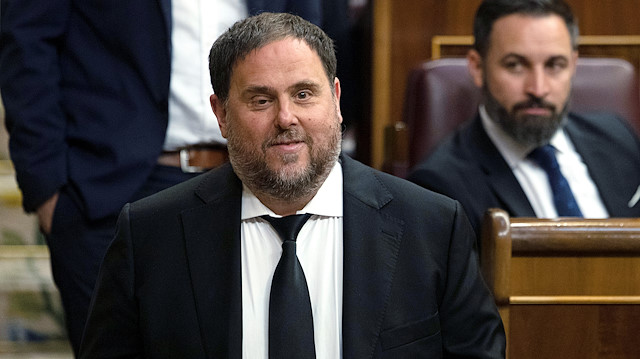 The former vice president of Spain's Catalonia region cannot take a European Parliament seat since he is imprisoned for sedition and other charges, the Spanish Supreme Court ruled Thursday.
Oriol Junqueras was voted in as an MEP in European elections last May. Yet at the time he was standing trial for his role in the illegal 2017 Catalan independence referendum and a subsequent declaration of independence. He was eventually sentenced to 13 years in prison.

Then, in December, the European Court of Justice ruled that Junqueras should have immunity as an MEP.

"A person who is elected to the European Parliament acquires the status of a member of the Parliament as a result of and from the time of the declaration of the election results, with the result that he enjoys the immunities guaranteed," stated the court.

Spain's Electoral Board disagreed. Earlier this month, it ruled that Junqueras could not be an MEP because "those who are convicted by a final sentence to a term of imprisonment are ineligible [for office] while the sentence lasts."

Junqueras appealed that ruling, hoping to take his seat on Jan. 13 when the European Parliament resumes, but his petition was rejected on Thursday. However, the court said that the issue would still have to be studied more in-depth.

Meanwhile, the European court's ruling on Junqueras' immunity has opened the doors for two fugitive Catalan politicians to take their seats in Brussels.

Carles Puigdemont, the former president of Catalonia, and Toni Comin, another Catalan separatist official, fled Spain in 2017 to avoid arrest. They are charged with sedition and misuse of public funds but have eluded a trail.
In May, they were also elected MEPs. Though they were originally prevented from taking their seats, they are expected to sit in the European Parliament in Brussels for the first time next Monday.