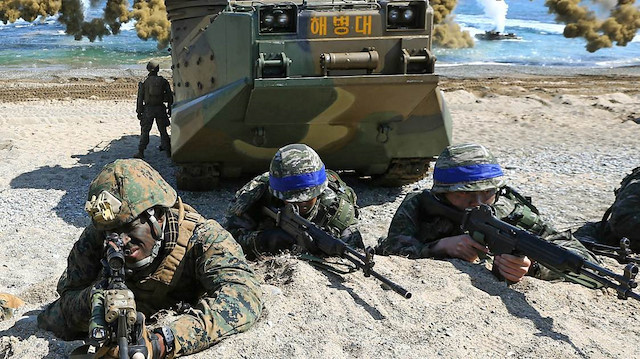 Japanese forces on Thursday kick-started military drills in the lap of Mount Fuji along the Pacific Ocean in country's south.
The live-fire drills by Japan's Ground Self Defense Forces at training grounds in Shizuoka Prefecture will continue for four days, daily Japan Today reported.
A total of 2,400 Japanese soldiers, 80 tanks and armored vehicles, 60 field guns and 20 helicopters are taking part in the drills this year, which are held annually since 1961.
The government led by Liberal Party moves to "expand the role of the military and boost the defense budget", added the daily.
"A wide array of aircraft, artillery, tanks and helicopters fired on targets. Ground personnel fired artillery, with helicopters flying overhead," it said.
People selected through a lottery system are invited to watch the drills, otherwise they are closed to public.
The 4-day military exercise is the biggest annual event staged by Japan's self defense forces.