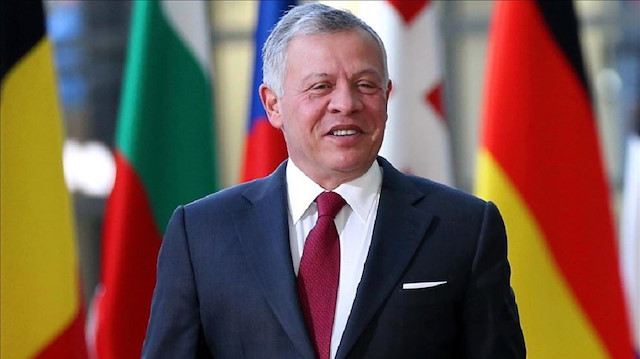 Jordanian King Abdullah II held talks in Amman on Wednesday with Qatari Defense Minister Khalid bin Mohammed al-Attiyah.
The talks dwelt on bilateral relations and ways of bolstering ties in all fields, the Jordanian Royal Court said in a statement.
The statement said King Abdullah hailed Qatari support to his country in creating job opportunities and channeling investments in the kingdom.
Relations between Jordan and Qatar improved in recent months in the wake of Amman's decision in mid-2017 to downgrade its diplomatic representation in the Gulf country after Saudi Arabia, the United Arab Emirates, Bahrain and Egypt collectively severed diplomatic ties with Doha.
Last year, Doha offered a package of aid to Jordan with a view to helping Amman ease economic woes in the country.
Al-Attiyah arrived in Amman on Tuesday where he signed a raft of joint military cooperation agreements with Jordanian army chief Mahmoud Freihat.