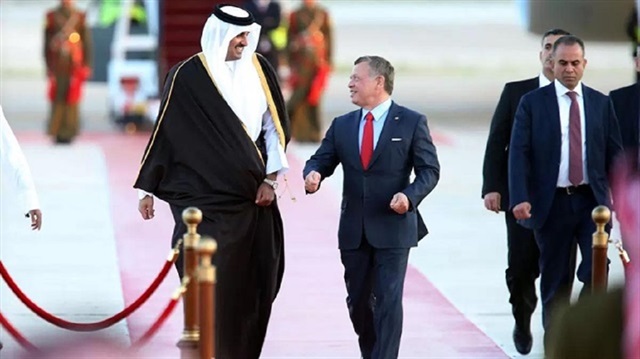 Citizens of Saudi Arabia, Bahrain, the United Arab Emirates (UAE), Egypt and Jordan are outraged for cutting ties with Qatar for splitting families and destroying peoples' livelihoods and educations.
The states involved in sweeping measures are violating human rights and people have taken to social media to object to the arbitrary measures.
Jordanian citizens reportedly shared messages of solidarity with the hashtag "Jordan stands beside Qatar," according to an article by the Middle East Monitor.
Across social media platforms, users shared the message "Our government should have reduced diplomatic ties with Israel, not Qatar."
Others said, "We were waiting for our government to be a mediator, but our government got involved in the conflict."
"When Gaza was drowning in darkness, only Qatar supported them," said one user.
Jordan said it would downgrade diplomatic relations with Qatar on Wednesday.