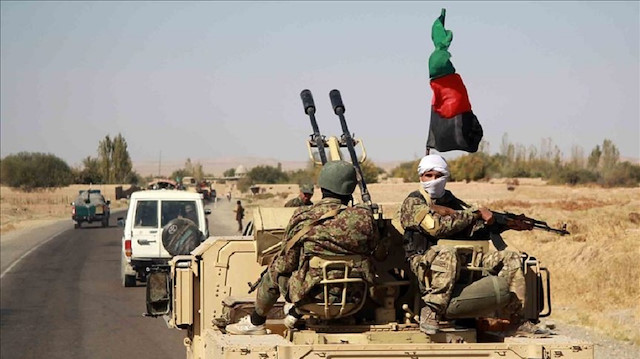 As part of the multi-billion dollar Belt and Road initiative, the landmark Kabul Operation Center was inaugurated in war-ravaged Afghanistan with a maiden export consignment leaving for China on Thursday.
Opening of the Kabul Operation Center and Milepost of China – Afghan Freight Train has been sponsored by various official trade departments of China, Uzbekistan, Kazakhstan and Afghanistan.
Khan Jan Alakozay, deputy president of Afghanistan Chamber of Commerce and Industries, said on the occasion this rail network between the two countries would bring down trade cost with China by a phenomenal 50 percent. He expressed hope Afghanistan's rich mineral resources can be exported to China much faster via this route. Alakozay said Afghanistan aims to lift its exports to $2 billion by 2020.
Under President Mohammad Ashraf Ghani, a former World Bank economist, Afghanistan is striving to end its reliance on Pakistan for international trade routes.
Last month, the landmark trade convoy from Afghanistan to Turkey on the historic 'Lapis Lazuli' route returned successfully bringing back medicine, solar panels and oil.
Named after a gemstone of Afghanistan, the Lapis Lazuli Route agreement was finalized after three years of talks and was signed during the 7th Regional Economic Cooperation Conference on Afghanistan (RECCA VII) in Ashgabat, Turkmenistan last year.