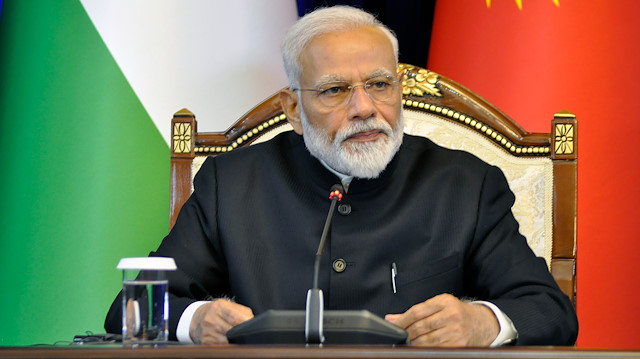 India has told China that the legislation passed recently by the Indian parliament on Jammu and Kashmir was an "internal matter" and the issue related to changes in a temporary provision of the Constitution of India and was the sole prerogative of the country.
External Affairs Minister S Jaishankar paid an official visit to China on Monday for the 2nd meeting of the High Level Mechanism on Cultural and People-to-People Exchanges.
During the meeting the Chinese foreign minister brought up developments pertaining to legislation passed recently on Jammu and Kashmir.
"The legislative measures were aimed at promoting better governance and socio-economic development. There was no implication for either the external boundaries of India or the Line of Actual Control (LAC) with China. India was not raising any additional territorial claims. The Chinese concerns in this regard were therefore misplaced," said a statement of Ministry of Foreign Affairs.
The Chinese foreign minister also referred to rising tensions between India and Pakistan as a result of the legislation passed recently.
The External Affairs Ministry emphasized that those changes had no bearing on Pakistan as it was an internal matter. It did not impact the LoC (Line of Control). Where India-Pakistan relations are concerned, Chinese side should base its assessment on realities. India, as a responsible power, had shown restraint in face of provocative Pakistani rhetoric and actions. India has always stood for normalization of the ties in an atmosphere free of terror.
According to ministry statement, the two countries agreed that maintenance of peace and tranquility in border areas was essential for smooth development of their relations. For this, the two armed forces had enhanced communication and were implementing various confidence building measures.
The External affairs minister also stressed that the future of the India-China relationship will obviously depend on mutual sensitivity to each other's core concerns. It is natural, both as neighbors and large developing economies that there would be issues in bilateral ties, said the statement and added that properly managing differences is therefore vital.