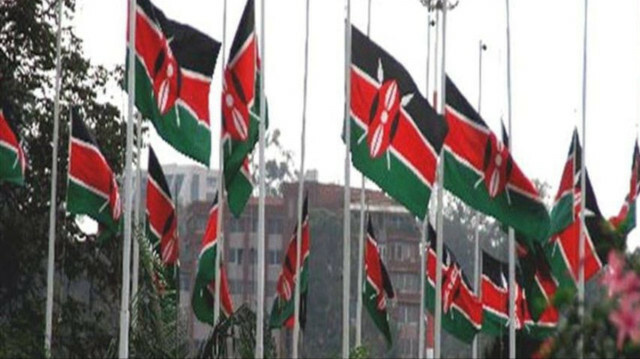 Kenya's Olergesailie village in Magadi, Kajiado county has been named as a key cultural and heritage tourism site by the World Tourism Organization (UNWTO).
Following the awarding of Olergesailie as one of the world's best tourism villages by the UNWTO, Kenya's Tourism Minister Najib Balala toured the site Wednesday to award locals with a certificate of recognition from the UNWTO.
"Kenya has over 40 ethnic groupings, and with this comes a cultural richness that is loved and that people from across the world want to experience. Our goal is to continue showcasing to the world that we have so much more for them to enjoy while in the destination. I congratulate Olergesailie village for putting Kenya on the global map, and I encourage even more of this going forward," Balala said while handing over the UNWTO Best Tourism village certificate to local villagers.
Olergesailie was among 44 villages from 32 nations that were recognized by the UNWTO during its 2021 general meeting in Madrid, Spain.
Kenya, Rwanda and Ethiopia are the only Sub-Saharan countries on the list.
The villages were awarded for having met the criteria of standout natural and cultural resources as well as for their innovative and transformative actions and commitment to the development of tourism in line with the Sustainable Development Goals (SDGs)
Olergesailie village is the custodian of one of Kenya's rich prehistoric sites, which is of global interest as it helps piece together human history and development.
Around the village, tourists can see hand axes among other prehistoric tools which have been unearthed, many of which date back almost one million years and are some of the oldest ever found according to records from Kenya's Tourism Ministry.
"Most of the axes are egg-shaped with razor-sharp edges for cutting and hewing -- perfectly formed tools to fit a human hand. Because early humans camped here, there is an abundance of tools, which are categorized as belonging to the Acheulean period," the ministry said in a statement.
The site also has evidence of continuous hominid activity from 1.2 million to 490,000 years ago.
"We are humbled to receive the UNWTO best tourism village recognition, which is a testament to the work that has been undertaken by the community. Our model is adopted to combine the community, conservation and tourism business, which are our key pillars," said villager Charles Leshore.
1 yıl önce