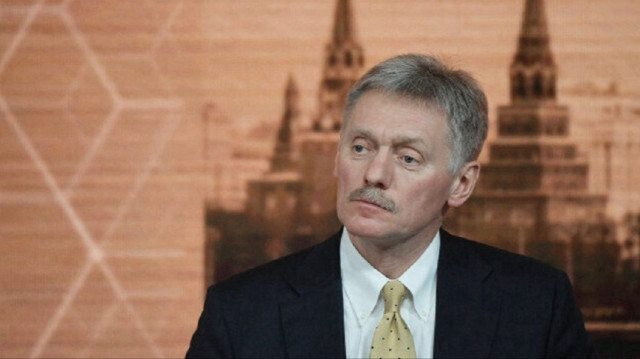 Kremlin spokesman Dmitry Peskov
The Kremlin on Friday welcomed Denmark's invitation the Nord Stream 2 operator to help recover a suspicious object spotted near the pipeline that was sabotaged last year.
Speaking at a press briefing in Moscow, spokesman Dmitry Peskov said it is "crucially important" to understand what kind of an object was found attached to one of the pipes.
"It is a positive news when an owner of the pipe is invited to very important actions under the investigation, because the detected object is located next to the seam of the pipes," he said.
Peskov said the "pipe's seam, a place of the connection of two pipes, is known to be the most vulnerable section of the pipeline.'"
"The explosions also occurred at the seam. Therefore, it is crucial to determine under the investigation what kind of object it is, whether it is related to a terrorist act -- and apparently it is -- and to continue the investigation, which must be transparent, and include all interested parties," he said.
Earlier, the Danish Energy Agency invited the operator to participate in the effort to lift an unknown object discovered near the pipe from the seabed.
German, Swedish and Danish authorities are investigating the undersea explosions that sparked leaks on the two Nord Stream pipelines in the Baltic Sea last September. Russia has called for an international UN-led inquiry into the "sabotage" and identify who was to blame.
The pipeline operator is controlled by Russian state-owned gas company Gazprom.
- Belraus, Stalin's messages
Peskov called "interference in internal affairs of the countries" the US decision to appoint a representative for interaction with Belarusian opposition forces.
Belarus is capable to oppose attempts of external interference, he added.
Commenting on a controversial move of deputy head of the Russian Security Council Dmitry Medvedev, who read telegrams by former Soviet leader Josef Stalin to the members of the working group of the defense industry to motivate them, Peskov said "any experience is useful."
"It was a very difficult time then, there was the Great Patriotic War. Therefore, of course, this is an invaluable experience," he said.
Medvedev said he read Stalin's hardline cables to motivate the management of defense enterprises to implement the state defense order on time.
3 ay önce