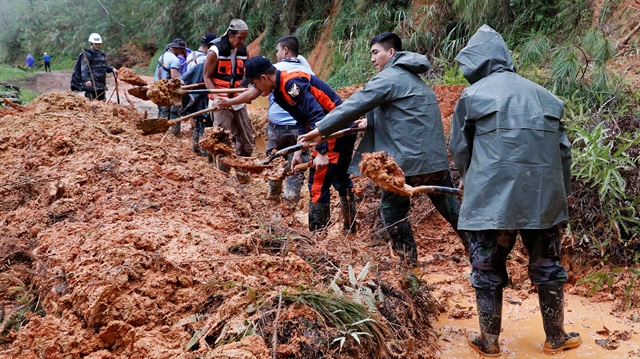 At least 30 miners were killed and 13 others went missing when a landslide occurred in northern Philippines, media reports said Sunday.
The landslide occurred in a goldmine in Benguet province's Itogon town, Xinhua Agency reported.
Rescuers are trying to reach the missing miners trapped in the area.
It is likely that the Typhoon Mangkhut -- which hit the north of the country on early Saturday and left late Sunday -- caused the landslide.
According to the latest figures, at least 28 people were killed by typhoon which is now headed to southern China and Hong Kong.