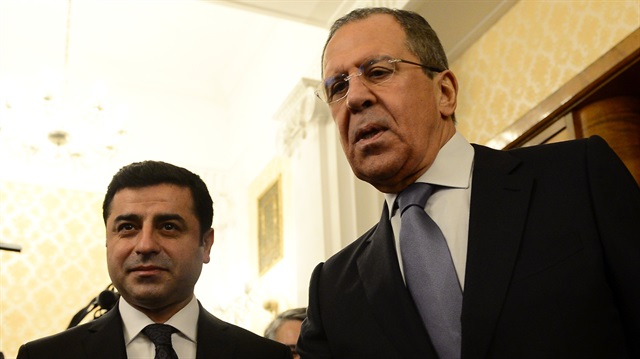 Russian Foreign Minister Sergey Lavrov stated that Russia is ready to cooperate with PYD, known as the Kurdistan Workers' Party's (PKK) Syrian affiliate.
Lavrov revealed Russia's intention to cooperate with PYD by telling that they are ready to cooperate with 'forces fighting Daesh.'
"Russia, carrying out operations in Syria, upon the request of the Syrian government's anti-terrorism operations, is ready to support those who fight in the field," said Lavrov.
The decision of Russia was declared by the Russian FM during the meeting of Russian FM and Selahattin Demirtaş, co-chairman of Turkey's pro-Kurdish Peoples' Democratic Party (HDP) in the capital of Russia.
Lavrov also described Turkey shooting down the Russian jet as a "planned action" by the Turkish government and added that the crisis does not affect Russia's relations with Turkish people.
In response, Demirtaş said that the downing of the Russian bomber jet was not the right decision, but now it is time to find a way out of the current tense situation.
Demirtaş also said they value relations with Russia in this tough period.
Moscow-PKK ties
Russia is known with its support to the Syrian affiliate of the PKK terrorist organization for a while.
After Russia began its air campaign in Syria, Russian Deputy Foreign Minister Mikhail Bogdanov met with PYD co-chairman Salih Muslim in Paris.
On October 21, Bogdanov met also the other PYD co-chairwoman, Asya Abdullah, in Moscow. The meetings were followed by the initiative to open a PYD office in Moscow.
On October 23, Putin said that the Assad regime and PYD need to unite forces, and called on the organization to come over to the regime side in the Syria conflict.