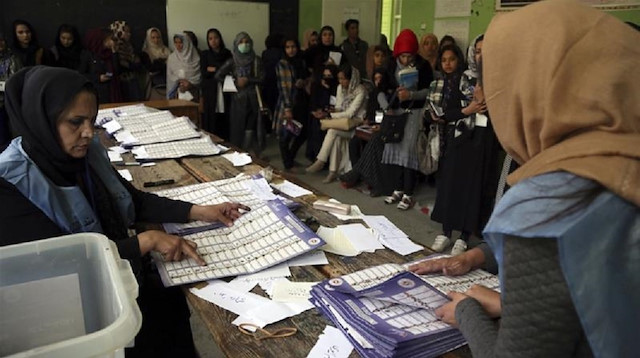 Election authorities in Afghanistan announced on Wednesday the final results of the country's latest parliamentary elections after months of delay and protest.
The country's Independent Election Commission issued the final list of 33 winning candidates from Kabul province today to complete results for the 249-member lower house of parliament.
The parliamentary elections held in October last year were marred by irregularities, allegations of rigging and technical glitches, which caused unprecedented delay in the announcement of results.
Elections are yet to take place in the southeastern province of Ghazni, one of Afghanistan's 34 provinces due to security concerns.
President Mohammad Ashraf Ghani said the delay in the announcement was a "catastrophe in the history of democracy".
Last week, the candidates from Kabul of the lower house locked down the parliament in protest of the prolonged delay.
In its special report titled "2018 Elections Violence", the UN Assistance Mission in Afghanistan (UNAMA) noted last year that the Taliban had launched deliberate campaign of violence and intimidation to disrupt elections.
The report verified a total of 56 deaths and 379 injured during the incidents.
According to the country's Independent Election Commission, at least 8.8 million people registered to vote on 2,500 candidates running for the lower house of the parliament.