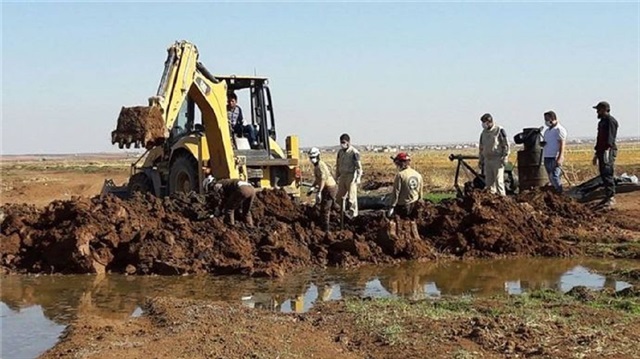 Following the Turkey-backed Free Syrian Army's (FSA) operation to liberate northern Syrian towns of Daesh, a mass grave has been found about 20 kilometers North of Aleppo in the city of Sawran, which was liberated from the terrorist this week.
The mass grave was discovered after a detained Daesh member told FSA investigators about its exact position.
A total of 15 dead bodies were unearthed in the mass grave, as FSA is researching the probability of more similar graves in the newly liberated areas near Azaz and Marea cities.