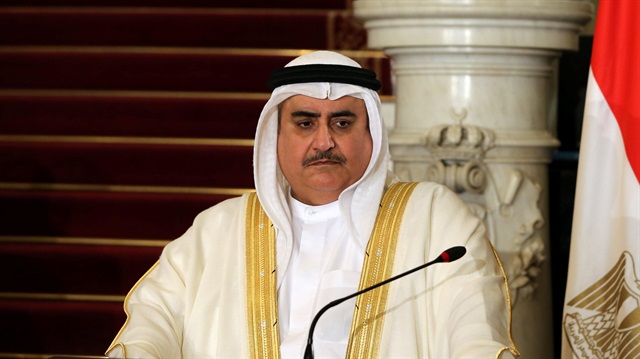 Bahraini Foreign Minister Khalid bin Ahmed al-Khalifa said his meeting with Syrian counterpart Walid Muallem was not planned.
The Saudi-funded Al-Arabiya television on Sunday aired a video showing al-Khalifa greeting Muallem during the UN General Assembly meetings in New York last week.
Al-Khalifa said the meeting was not the first and coincided with Arab efforts to revive the Arab role in resolving the Syrian crisis.
"Syria is an Arab country and it is not right to see regional and international countries work in Syria amid Arab absence," he told Al-Arabiya television.
Asked whether his meeting with Muallem sends a message to the international community that the Syrian government can be dealt with, al-Khalifa said "the Syrian government is the ruler in Syria and we work with countries even if we disagree with them."
In November 2011, Arab foreign ministers froze Syria's membership in the Arab League due to a deadly crackdown on pro-democracy protests by the Syrian regime, which killed tens of thousands and displaced millions.