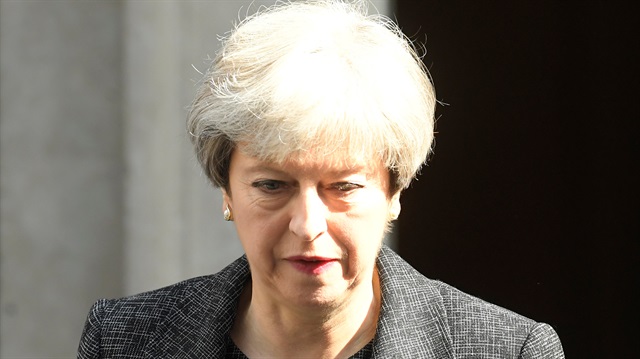 Two men accused of planning to kill Prime Minister Theresa May arrived in court on Wednesday, local media reported.
Naa'imur Zakariyah Rahman, 20, and Mohammed Imran, 21, arrived at Westminster Magistrates' Court in central London in a prison van, The Sun newspaper reported.
Rahman was allegedly plotting to set off a homemade bomb at the gates of Downing Street, the prime minister's residence in central London, before attacking May with a knife.
He was arrested in north London on Nov. 28 shortly before Imran was detained in Birmingham, central England.
They are charged "with the intention of committing acts of terrorism" and "engaging in conduct in preparation for giving effect to that intention", The Guardian newspaper said.
Imran is accused of planning to travel overseas to prepare terrorist acts.
The details of the alleged plan to kill May emerged in an official report into terror attacks that killed 36 people in Britain in 2017. The report said the security services had thwarted nine terror attacks since March.