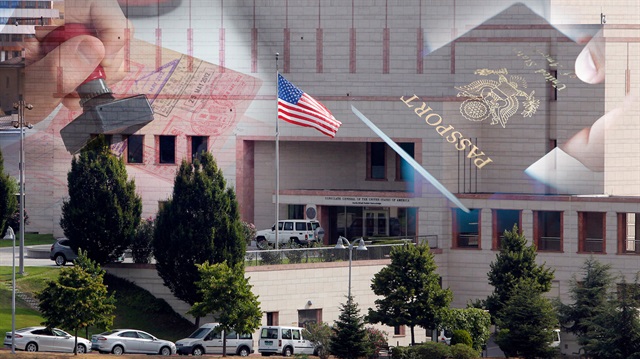 Metin Topuz, the liaison officer of the U.S. Consulate General in Istanbul who was contacted by Fetullah Terrorist Organization (FETÖ)-linked police officers and fugitive prosecutor Zekeriya Öz who organized the Dec. 17 coup attempt, was detained in Istanbul under the direction of the Istanbul Chief Public Prosecutor's Office.
Topuz, who came to the attention of the judge following the court proceedings, was arrested on charges of attempting to disrupt constitutional order, espionage and attempting to eradicate the Turkish government.
The U.S. Embassy stated that "applications from Turkey were halted for an indefinite period." The decision came after the arrest of FETÖ-affiliated U.S. Consulate General employee Metin Topuz.
It was found that Topuz was involved in many cases against Turkey and established critical contacts.
Topuz was a U.S. consulate employee since 1994, and the people he contacted on his mobile phone are being investigated.
Involved in Istanbul attacks
Metin Topuz contacted a prominent al-Qaeda member, and also communicated with detainee A.B., who was taken into custody for his connection to the November 2003 attacks on the British consulate and synagogue.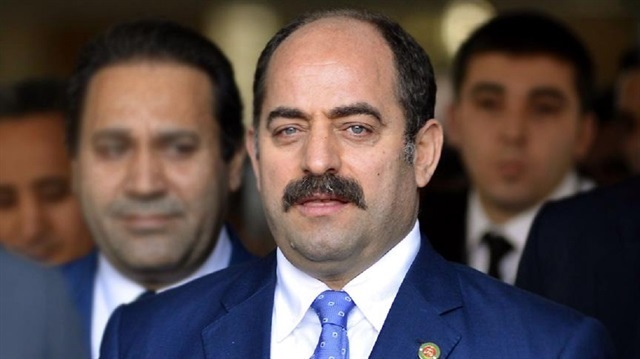 Connected to FETÖ fugitive prosecutor
It was found that Topuz contacted the FETÖ fugitive prosecutor Zekeriya Öz, who fled before Dec. 17-25, via the telephone registered in the name of the Chief Public Prosecutor in his office and his son.
Topuz was using a telephone line under the name of "Murat Adanur" at the U.S. Consulate General. Those contacted by Topuz between 2012 and 2014 were investigated by the prosecutor's office, and it was found that he frequently contacted a number registered under the Istanbul Chief Public Prosecutor's Office prior to the coup attempt of Dec. 17-25.
It was determined that the telephone line registered to the Chief Public Prosecutor's Office was that of fugitive prosecutor Zekeriya Öz.
Topuz contacted this line used by Öz for approximately 29 minutes between Sept. 23, 2013 and Oct. 4 2013.
High phone traffic during Dec. 17-25
Topuz was also connected to İbrahim Şener and Arif İbiş, who were responsible for the technical listening unit in the Dec. 17-25 investigation.
It was found that Topuz was to be taken out of the country with fabricated evidence, voice recordings and a telephone line in someone else's name and was in contact with other FETÖ members. Police chiefs Yakup Saygılı and İbrahim Şener, among others, met with a prosecutor in Washington regarding a narcotics file. In his statement, Topuz said that the meeting was relevant to his job.
Linked to July 15
Apart from the FETÖ police chiefs, Topuz was also linked to former Istanbul Provincial Gendarmerie Commander Col. Gürcan Secan, who is currently arrested, and Istanbul Provincial Gendarmerie Commander Lt. Col. Oktay Akkaya, who was involved in coup meetings.
Topuz was also connected to Zeki Taşkın, who gave orders to "shoot everyone who resists the coup" and to "not submit the weapons."
Through Topuz's phone records, the prosecutor's office found that he communicated with 121 people who had been investigated because of their involvement with FETÖ.
A total of 249 people were martyred and more than 2,100 injured in the coup attempt perpetrated by FETÖ. The failed coup was organized by followers of U.S.-based Fetullah Gülen, who has pursued a long-running campaign to overthrow the government through supporters within the Turkish state, particularly the military, police and judiciary.