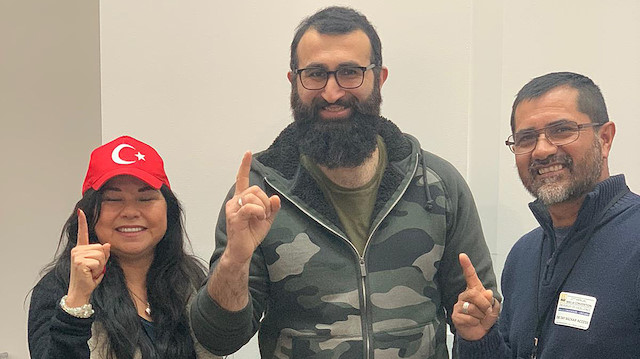 Translated by Kübra Nur Eyüpoğlu
A Mexican couple were inspired to convert to Islam after watching the hit Turkish TV series Resurrection: Ertuğrul, and meeting with one of its actors at a convention in Los Angeles, U.S.
Celal Al, who plays Abdulrahman Alp in the hit period drama, attended the 22
annual meeting of the Muslim American Society (MAS), a flagship Muslim organization, and gave a speech about the series and Turkey.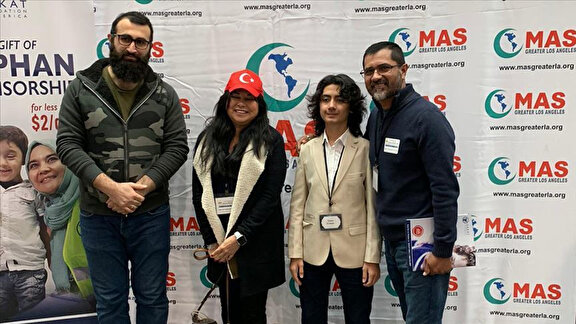 Al, who was the guest of Zekat Foundation, was met with great interest at the event, which enables Muslims from all over the U.S. to meet up.
At the end of the meeting, a Mexican couple converted to Islam by reciting the Islamic proclamation of faith (Shahadah) with the help of the famous actor.
''We were affected by Turkish TV series "Resurrection: Ertuğrul'' and Turkey's humanitarian activities around the world, and then decided to become Muslim,'' the couple said.
After becoming Muslims, Al gifted the couple two Qurans, one in English and another in Spanish, as well as a Turkish flag.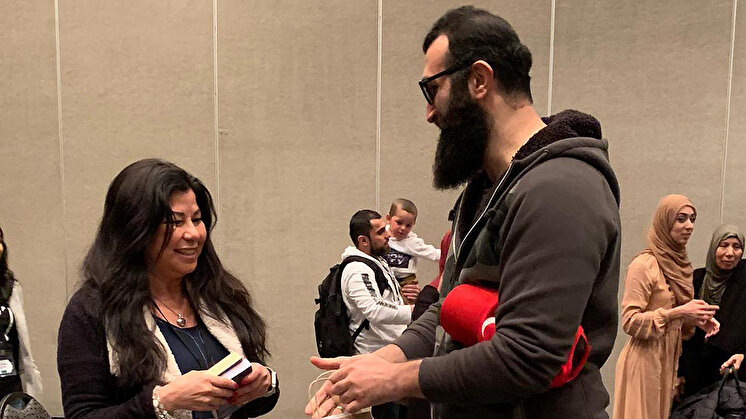 "It is a great pleasure for us to see that people around the world are very interested in Turkey's humanitarian activities. I am very happy to see an example of this in Los Angeles,'' Al said.
Taking place in 13th century Anatolia, Resurrection: Ertuğrul, tells the story of the period prior to the establishment of the Ottoman Empire around the life of Ertuğrul Gazi, the father of the empire's first leader.
The series illustrates the struggle of Ertuğrul and his warriors against a plethora of adversaries from the Knights Templar to Mongol invaders.
Turkey is one of the top five series-exporting countries in the world, enthralling audiences from Latin America to Central Asia.
Dozens of Turkish series are being followed by more than 500 million viewers in over 150 countries, according to Turkey's Culture Ministry.
4 yıl önce