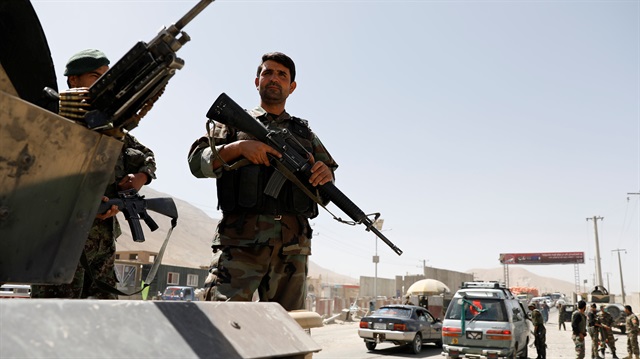 More than 500 soldiers in Afghanistan were killed in string of terrorist attacks by armed rebels in just a single month, the defense minister testified to parliament on Sunday.
Security ministers were summoned by the upper house of the parliament to brief lawmakers on the deteriorating security situation in the war-ravaged country.
Defense Minister Tariq Shah Bahrami said fighting has flared up. resulting in massive casualties on both sides.
"Unfortunately, the army had 513 martyrs, 718 injured, and 43 taken as captives in the last month, but the enemies' losses are four times higher," he told the senators.
This comes as the Wolesi Jirga (lower house) has called for a review of the Bilateral Security Agreement (BSA) with the U.S. over its alleged failure to head off rising violence and a spate of Taliban attacks.
Interior Minister Wais Ahmad Barmak defended the BSA, charging that Afghanistan's neighbors promote terrorism, saying: "Naturally, there are a number of countries who see this [BSA] as against their interests".
Last month the Taliban rejected the government's second unilateral cease-fire offer, instead calling for the withdrawal of foreign forces and direct talks with the U.S.