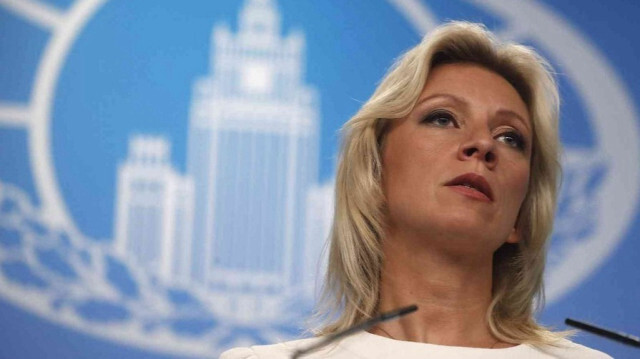 Russian Foreign Ministry spokeswoman Maria Zakharova
Media reports by Western media claiming Russia has plans to interfere in Moldova's affairs are part of a campaign aimed at artificially creating tensions between Moscow and Chisinau, the Russian Foreign Ministry spokeswoman said on Friday.
Russia is interested in constructive, pragmatic cooperation with Moldova and is ready to work jointly in this regard, Maria Zakharova said in a statement.
Moscow, however, does not see reciprocity on the part of Chisinau, which "made a counterproductive choice in favor of whipping up anti-Russian hysteria," she added.
The spokeswoman pointed out verbal attacks on Russia by pro-Western President Maya Sandu both in the parliament and on television, slamming them as "direct slander."
"The improvement of Russian-Moldovan relations depends entirely on Chisinau. We expect that they will find the strength to take a sober look at the situation and follow the path of normalization of ties with our country. We believe that this would meet the interests of Moldovan citizens," Zakharova stressed.
Last month, Ukrainian President Volodymyr Zelenskyy claimed Russia intends to "undermine the political situation in Moldova," in response to which Sandu said state institutions had confirmed Moscow's plans to overthrow her pro-EU government. Russia has rejected the claims.
Moldova, a former Soviet republic and now a candidate for EU membership, has been under economic stress for some time.
A new government led by Prime Minister Dorin Recean, known for his pro-Western perspective, was sworn in last month.
2 ay önce