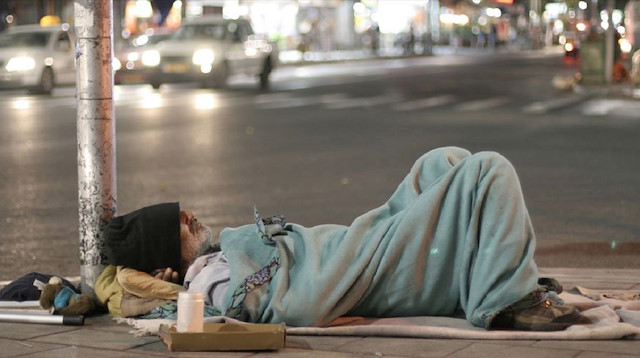 A young Muslim entrepreneur has raised the Christmas spirit in a small U.K. town by opening his launderette to the homeless and providing them free services and blankets.
Qamar Aziz, 25, a British businessman of Pakistani descent from High Wycombe, a town northwest of London, thinks homeless people need and deserve the community's support and so it must do as much as it can to support the needy.
Aziz, who owns The Laundry Room, told Anadolu Agency that he started his charitable outreach last winter when he saw a homeless man trying to raise enough money so he could wash his clothes.
It was then he invited the man to instead use his washing machines for free .
"This is the perfect opportunity for me, living in High Wycombe, as a [member of the] community, as a British Muslim. It's something I can give back to my community," he said.
Aziz said he contacted the Homeless Connection – a charity tackling homelessness in High Wycombe – and homeless people are now provided with tokens to use at the launderette free of charge.
"Since last year, we have helped roughly 400 people," he said.
Aziz said he gave out up to 50 blankets to the homeless last week around the town as the temperatures plummeted.
"I like putting a smile on faces," he said. "We need to support them as a whole".
He said all sorts of people come to his launderette to use it – not only the homeless, but people who have lost their jobs and have no income.
He said now is the Christmas season, a time everyone is showing love to one other, and anything – even a little – would help those who are in need.
Also encouraging other businesses in the town to support the homeless, Aziz said the support should be offered not only during Christmastime but all year round.