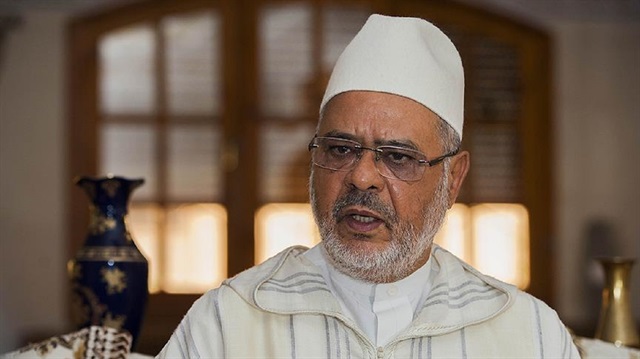 Recent actions by Turkey have dimmed the prospect of a military occupation of Qatar, Ahmad al-Raysuni, vice-president of the Doha-based International Union of Muslim Scholars (IUMS), said.
In an exclusive interview with Anadolu Agency to discuss the ongoing inter-Arab political crisis, al-Raysuni described recent attempts to isolate Qatar by a handful of other Arab states as an "overreaction".
On June 5, five Arab countries -- Saudi Arabia, Egypt, the United Arab Emirates, Bahrain and Yemen -- abruptly cut diplomatic ties with Qatar, accusing it of supporting terrorism.
Mauritania followed suit shortly afterward, while Jordan has downgraded its diplomatic relations with Doha.
Saudi Arabia has also closed its land borders with Qatar, geographically isolating the tiny Gulf state.
Qatar, for its part, strenuously denies accusations that it supports terrorism, describing recent moves to isolate it as "unjustified".
Al-Raysuni, for his part, says the countries currently arrayed against Qatar "want to silence all opposition" to their regional policies.
"They want to silence all their critics and all real opposition movements in the region," he asserted.
Specter of occupation
He added that some of the countries now trying to isolate Qatar had the power to ratchet up further pressure on the embattled Gulf state.
"Qatar could have been occupied, especially by the UAE or Saudi Arabia," he said, adding that Turkey's swift response to the crisis had "eliminated this possibility from the outset".
Al-Raysuni pointed out that Turkey did not only support Qatar in its current difficult circumstances, but typically stood against oppression and unjust embargos.
He went on to cite the "deep ties" between Turkey and Qatar, saying those ties were rooted in the historical relationship between the Ottoman Empire and Qatar's ruling Al-Thani family.
Al-Raysuni also said that the current crisis in inter-Arab relations had not greatly affected the Qatari people, but described the episode's impact on the six-member Gulf Cooperation Council (GCC) as "a wound that will take a long time to heal".
"The GCC is now deeply polarized between Oman, Qatar and Kuwait on one side and Saudi Arabia, the UAE and Bahrain on the other," he said, adding that, even after the two sides reconcile, the effects of the episode could linger "for many years".
Al-Raysuni, who hails from Morocco, described Rabat's position on the crisis as "cautious, fair and honorable".
Earlier this week, the Moroccan government reiterated calls to resolve the crisis through dialogue, voicing its support for mediation efforts now being exerted by the emir of Kuwait.