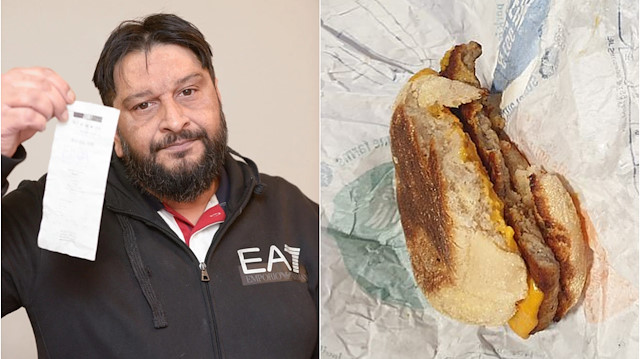 A Muslim man in the United Kingdom slammed McDonald's after he was served a pork sausage McMuffin instead of his meat-free order and is demanding an apology from the fast food chain.
Fida Hussain from Small Heath, Birmingham, said that he had ordered his daily meat-free McMuffin, but that when he bit into it he tasted the pork roll which was "unintenionally added."
He expressed that he felt "devastated" as a Muslim man who has been avoiding pork over the course of his whole life in line with Islamic faith.
"I trusted them. I was watching Judge Judy and bit into the McMuffin and knew instantly when I tasted it that it was meat,'' he told The Mail.
"The taste was horrible, I knew straightaway and spat it out. It's just completely wrong. It's a sensitive subject, it could happen to anyone, vegan or if a person is on a particular diet," he added.
McDonald's manager suggested Hussain complain online and detail the ordeal on the reverse side of his receipt.
"The woman tried to tell me 'can we keep it quiet and deal with it in store' but obviously I was not happy at all," Hussain said.
"I am a practicing Muslim with a nice, long beard and proud of it so they knew. I've kept myself away from it [pork] all my life. McDonald's is a big name, it's a huge retailer. They shouldn't make mistakes like this," he added.
He is now demanding an apology and compensation from the fast-food giant McDonald's by claiming their error is "diabolical" for a global professional chain.