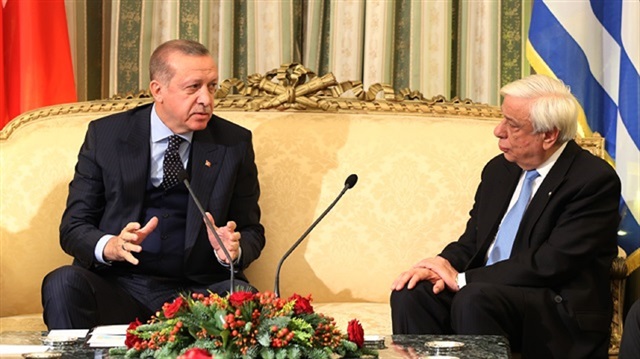 Speaking at a joint press conference with his Greek counterpart Prokopis Pavlopoulos on Thursday during a visit to Athens, President Recep Tayyip Erdoğan, the first by a Turkish president to Greece in 65 years, said ethnic Turks living in the Western Thrace region were being discriminated against, whereas the Greeks in Turkey boasted greater privileges.
"The necessary support should be given to those living in Western Thrace. They are being discriminated against," he said.
He stated that the Muslims in the Greek border region were not allowed to elect their chief mufti, whereas such a situation does not exist in the Patriarchate in Turkey, which is a violation of the 1923 Treaty of Lausanne.
"There isn't discrimination against Turkish citizens of Greek origin, but even writing of the word 'Turkish' is not allowed in Western Thrace. We need to address such issues.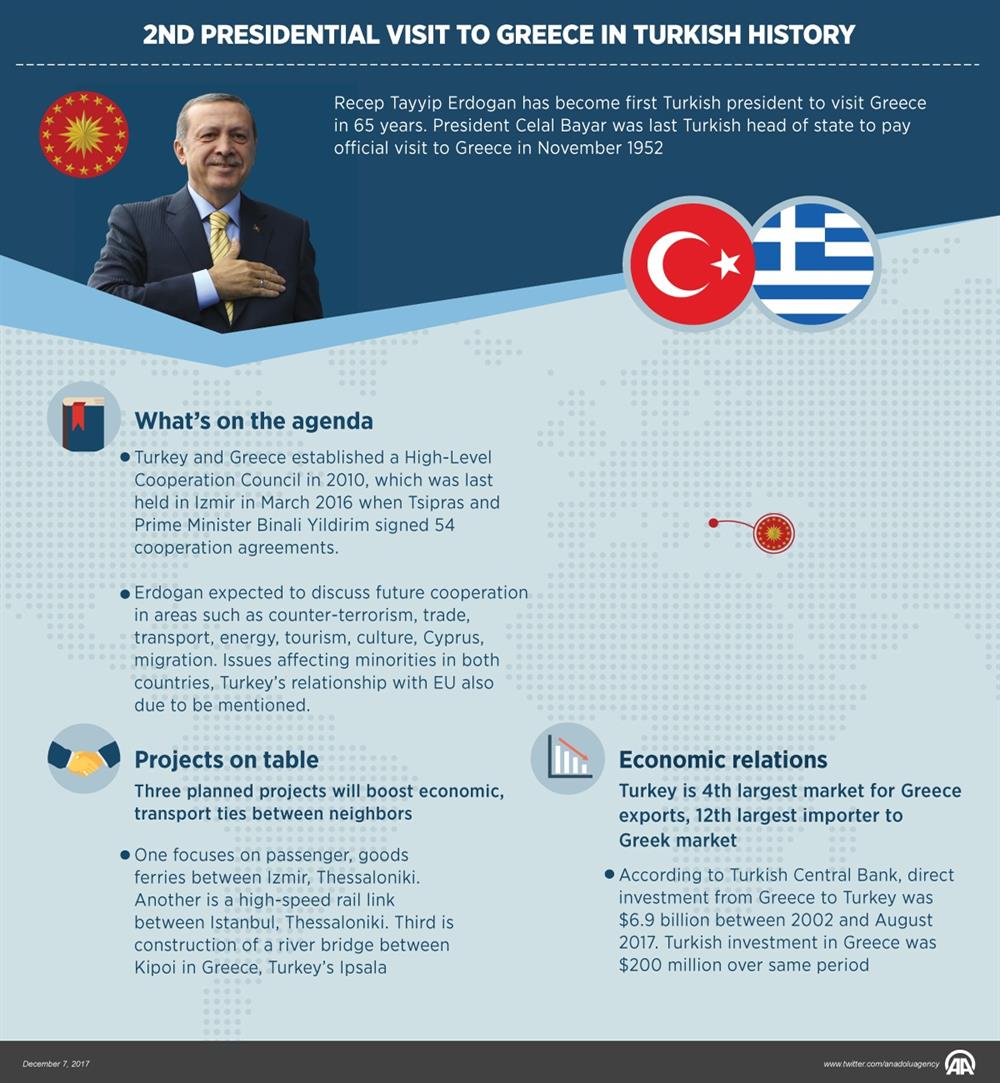 "How can you assert that the Treaty of Lausanne is still in effect? Then Lausanne is not in effect. We need to prove Lausanne's applicability by doing this," said Erdoğan.
Additionally, Erdoğan said Greece would not be able to enter NATO without Turkey's support, but that Turkey did not take advantage of this and considered Greece as a neighbor.
The election of muftis has been a problem for the Turkish Muslim minority situated in Greece's Western Thrace border region since 1991. The problem was covered by the 1913 Treaty of Athens, as well as 1923 Treaty of Lausanne, which also guarantees the religious freedoms of Turks in Greece. However Greece started appointing muftis itself in 1991.
About 145,000 Muslim Turks live in the Western Thrace region in Greece.