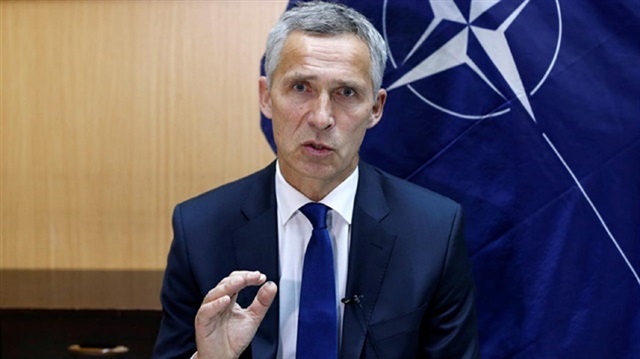 NATO Secretary-General Jens Stoltenberg
NATO chief apologized to President Recep Tayyip Erdoğan on Saturday after a civilian Norwegian official depicted the Turkish leader as an "enemy collaborator" during a bloc exercise in Norway, according to a presidential source.
NATO Secretary-General Jens Stoltenberg made the apology over the phone, the source, who spoke on condition of anonymity due to restrictions on talking to the media, said.
Turkey withdrew from the Trident Javelin exercise after the incident in Norway on Friday.
A portrait of Turkey's founder Mustafa Kemal Ataturk was also shown in the "hostile leader list" during a computer-assisted exercise.
In the phone call, Stoltenberg also informed the Turkish president that an inquiry had been initiated by the commanding officer and the contracted Norwegian technician involved in the incident was terminated immediately.
The NATO chief also said Turkey is an important ally for NATO and that he would take all necessary precautions to avoid a repeat of such an incident.
He hoped the scandal would not adversely affect relations between NATO and Turkey, the source said.
Stoltenberg had also apologized to Turkey over the incident on Friday.
6 years ago