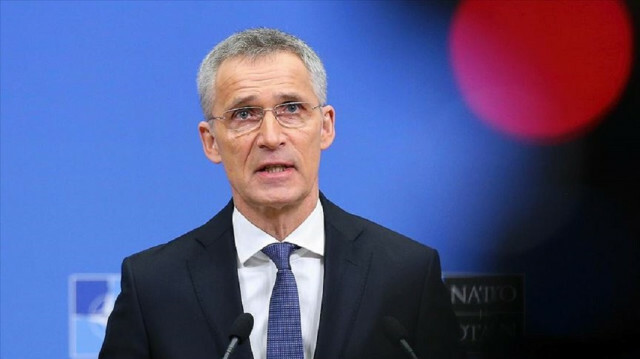 NATO stands in solidarity with its allies threatened by the flow of migrants used by the Belarussian regime as a form of hybrid warfare, the NATO secretary-general said on Wednesday.
Speaking at a news conference before the meeting of NATO defense ministers, Jens Stoltenberg said: "Our allies, Poland, Lithuania, and Latvia have seen a surge in migrants coming from Belarus. This flow of migrants is orchestrated and used by Belarus as a form of hybrid warfare."
He also stressed that the allies had already discussed this and would continue addressing this threat.
Stoltenberg expressed regret over Russia's recent decision on closing its mission to NATO and the alliance's liaison mission in Moscow.
The NATO chief noted that Moscow's decision "does not promote dialogue and mutual understanding," but reassured that the alliance remained open for dialogue with Russia.
He added that NATO remained committed to the principle of "nuclear deterrence" vis-a-vis Russia and ministers "will consult on how to keep our nuclear deterrence safe, secure, and effective while remaining committed to arms control" at their two-day meeting of NATO defense ministers starting on Thursday in Brussels.
"NATO's goal is a world without nuclear weapons. But we do not believe in unilateral disarmament. A world where Russia, China, and other countries like North Korea have nuclear weapons but NATO does not, is simply not a safer world," he stressed.
The ministers will also evaluate the lessons learned from the military alliance's 20 years presence in Afghanistan at their first meeting to be held since the withdrawal from the country.
According to Stoltenberg, it is important to recognize that NATO has achieved its main role in preventing Afghanistan to become a safe haven for international terrorism.
"If anything, Afghanistan just demonstrates the need for allies to stand together to strengthen the link between North America and Europe," he noted.