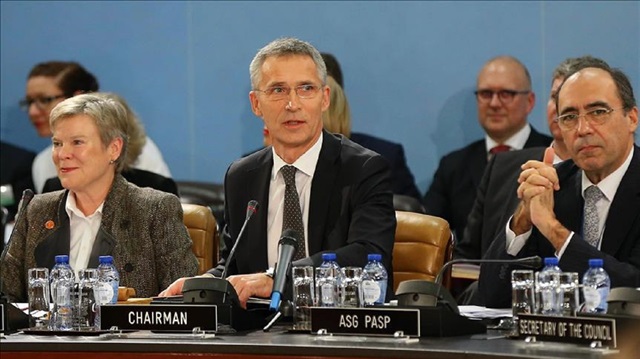 NATO is "strongly committed" to Georgia's security and territorial integrity, Secretary-General Jens Stoltenberg said Wednesday.
The NATO chief's comments came ahead of a NATO-Georgia Commission meeting in Brussels on the sidelines of the foreign ministers' summit.
Stoltenberg said during the meeting, they would discuss "many ways" NATO and Georgia continued to work together, as well as the security situation around the Black Sea region.
"We will review the implementation of the substantial package of support NATO gives to Georgia. That support is strengthening Georgia's defense institutions and assisting on its path towards membership in the Alliance," he added.
Stoltenberg congratulated Tbilisi for continuing progress on its reforms.
Georgia has long lobbied for membership in the EU and NATO, aspirations that were exacerbated by Russia's 2008 invasion that resulted in the separation of Abkhazia and South Ossetia from Tbilisi's control.