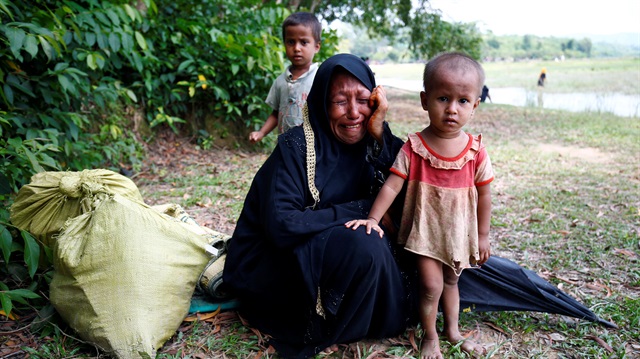 The Myanmar army killed between 2,000 and 3,000 Rohingya Muslims in Rakhine in the last three days, Anita Schug, a spokeswoman for the European Rohingya Council (ERC) said on Monday.
"The number of massacres carried out by the army against Muslims in Rakhine exceeds the one in 2012 and those in October last year. The situation has never been this bad. In Rakhine, we face a slow genocide," said Schug.
Noting that between 900 and 1,000 Muslims were killed on Sunday in the Saugpara village of Rathedaung city of Rakhine alone, Schug said that only one boy survived the massacre.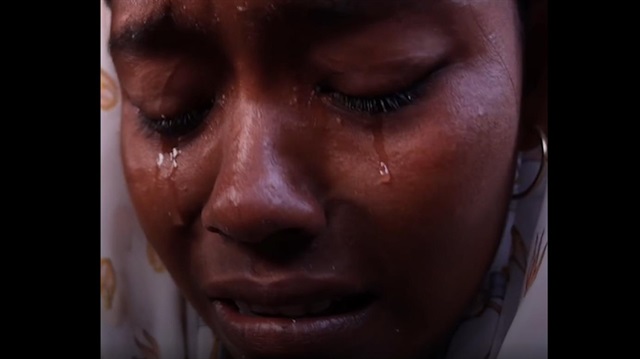 Around 3,000 Muslims killed
Anita Schug, who works as a medical doctor in Switzerland, said that between 2,000 and 3,000 Rohingya Muslims were killed in Rakhine's various villages in the last three days, according to the activists in the field and local sources. Schug highlighted that the Myanmar army is behind the massacres.
More than 100,000 civilians have been displaced, Schug added. She also said that 2,000 Rakhine Muslims were trapped at the Myanmar-Bangladesh border, and that the Bangladesh-side of the border was sealed by the government.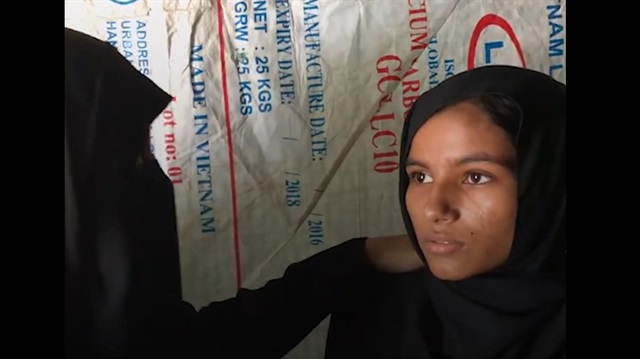 'Evacuations are vital'
The ERC spokesperson pointed out that the native Buddhist people occupied the Anaukpyin and Nyaungpyingi villages, and added:
"These people [Rohingya Muslims] wrote a letter to the Myanmar government saying that they are innocent and are not involved in any crime. They requested the government to lift the siege, and to be immediately evacuated from the village. However, the Myanmar government did not even respond to them. Although we do not know the exact number, hundreds of people's are in danger in these villages."
Noting that 100 villagers were taken to an unknown place from Rathedaung's Auk Nan Yar village on Aug. 23, Schug said that they feared these people were killed.
The entire international community should take action as soon as possible, particularly the United Nations, to stop the massacre in Rakhine, Schug added.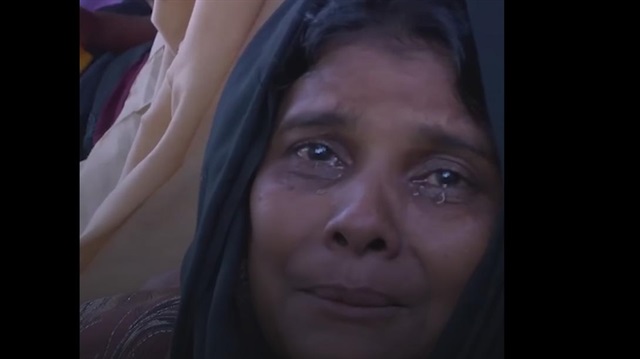 After the Myanmar government issued the order to shoot, army forces started to attack the Rakhine state. The Myanmar army burnt and destroyed the villages where Rohingya Muslims lived, and killed thousands of innocent people. More than 700 schools, madrasahs and houses were destroyed, according to reports.
Due to the increasing attacks recently, over 20,000 civilians had to leave their settlements, local sources reported. A total of 60,000 Rohingya Muslims took shelter in the mountain regions near the border, as they are denied access to Bangladesh.