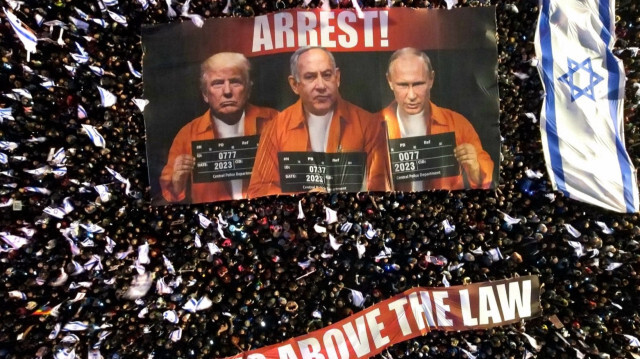 Israeli Prime Minister Benjamin Netanyahu is expected on Monday to announce the suspension of a judicial reform scheme after night-long mass protests.
"The prime minister intends to announce the suspension of judicial reforms," the official Israeli Broadcasting Authority reported, quoting an unnamed source in Netanyahu's office.
No statement was issued by the Israeli premier's office.
On Sunday evening, Netanyahu dismissed Defense Minister Yoav Gallant, a day after the defense chief called on the government to halt the controversial judicial overhaul.
Israel witnessed protests late on Sunday that lasted until dawn on Monday.
Mass protests have been roiling the country over the past 12 weeks against plans by the government for introduce judicial reforms seen by the opposition as a power grab in favor of the executive authority.
Netanyahu decided to fire the defense minister a day after Gallant urged him to pause the judicial overhaul plan.
On trial for corruption, Netanyahu claims that his plan would enhance democracy and restore the balance between the legislative, executive, and judicial branches of government.
2 ay önce