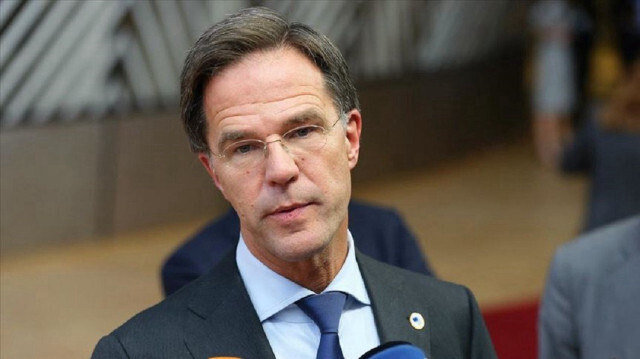 Dutch Prime Minister Mark Rutte
Dutch Prime Minister Mark Rutte said Monday that his country remains open to sending fighter jets to Ukraine.
"In the Netherlands, we don't see any taboos, we don't rule anything out, and we consult intensively with our partners. But at the moment, no decisions have been made to train pilots for combat aircraft with us. Nothing has been decided here yet," Rutte said at a joint press conference with German Chancellor Olaf Scholz in the Dutch port city of Rotterdam.
Last month, the Ukrainian government officially asked the Netherlands for American-made F-16 fighter jets.
The Netherlands is phasing out its F-16 fleet. It has 24 F-16s but plans to get rid of them by next year as it switches over to the next-generation F-35. In 2021, it sold 12 planes back to the US to use as trainers.
Ukraine has been pressing the US and its European allies to provide fighter jets as top Ukrainian officials have stepped up their public lobbying campaign in recent weeks, arguing that they need the planes to defend against Russian missile and drone attacks.
But that push has been met with skepticism by the US and allied officials, who say the jets would be impractical because they require considerable training and Russia has extensive anti-aircraft systems that could easily shoot them down.
When previously asked if the US would be providing F-16s to Ukraine, President Joe Biden responded with a flat "no."
The US and its Western allies also believe that delivering new fighter jets to Ukraine would risk an escalation between NATO and Russia.
2 months ago