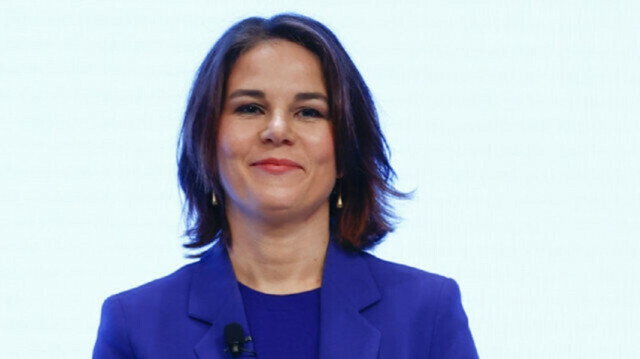 New German Foreign Minister Annalena Baerbock on Thursday warned Russia against escalating its political conflict with neighboring Ukraine.
"Russia would pay a high political and, above all, economic price for a renewed violation of Ukrainian statehood," Baerbock told a joint news conference with her French counterpart Jean-Yves Le Drian in Paris.
"The territorial integrity and sovereignty of Ukraine are not negotiable for us."
Baerbock said it was important that EU and NATO partners closely coordinate on the Russian-Ukrainian crisis with "the ultimate goal of preventing a military escalation." "We can only find solutions through a diplomatic path," she said.
Germany has repeatedly expressed concern over the Russian military build-up in the Ukrainian border region, fearing an imminent invasion.
A large part of the recent Russian military deployment is in Crimea, which Russia seized from Ukraine and then annexed in 2014.
Troops are also gathering near Ukraine's eastern regions of Donetsk and Luhansk, parts of which are under the control of Russian-backed separatists.
More than 14,000 people have lost their lives in seven years of conflict since Russian-backed forces captured large areas of Ukraine's east.
Meanwhile, Baerbock and Le Drian also discussed the issue of the diplomatic boycott of the Beijing Winter Olympics due to alleged human rights abuses in China, reiterating the need for a joint EU stance on the matter.
Le Drian said his country is coordinating with its EU partners, "looking for a common position" and the entire issue must be discussed within the European context.
His statement followed remarks by French Education and Sports Minister Jean-Michel Blanquer earlier in the day when he said his country would not boycott the Winter Olympics in Beijing.
Asked about a boycott by other Western countries, Blanquer told RMC radio and BFM television that France "won't do it."
The multi-sport event is scheduled to take place from Feb. 4 to 20, 2022.