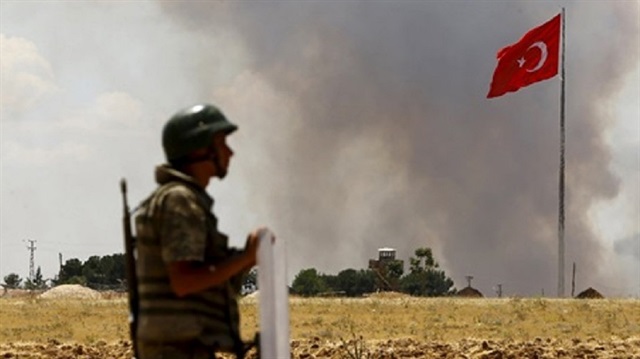 One more Turkish brigade from Kayseri province is to be sent to the al-Bab district of Syria after a Kayseri brigade played vital role in al-Bab's Akil Mountain, which was controlled by the Daesh terrorists organization.
The Turkish soldiers are to fight against the terrorist organizations, particularly Daesh and the Kurdistan Workers' Party (PKK) as a part of Operation Euphrates Shield, which is conducted by the Turkey-backed Free Syrian Army (FSA) forces.
The Turkey-backed operation is being conducted successfully as Turkish military sources said that as many as 68 Daesh terrorists were killed in al-Bab on Saturday alone.
An FSA soldier, speaking to the Turkish Yeni Şafak newspaper, said that Daesh is backed by some professional military.
""The terrorists trapped the entire city meticulously and with great strategy. They are not an amateur group of Tunisian, Moroccan youngsters," soldier said.
Operation Euphrates Shield was launched between the TSK and the FSA with the aim to sweep Daesh from Syria, and has been running for 122 days, with more than 1,000 terrorists neutralized since its launch on Aug. 24.
Also, a 2,000-square-kilometer area has been cleared from terrorists so far.