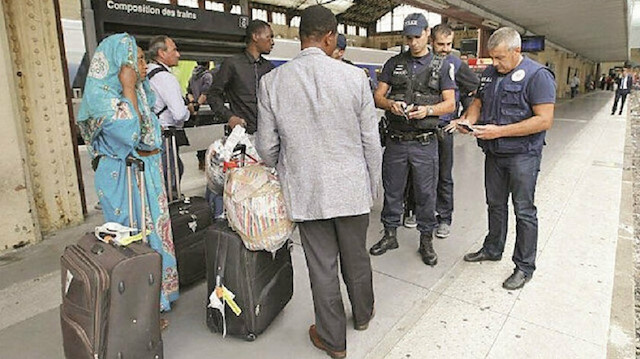 Following long-lasting complaints by residents with diverse ethnic and racial backgrounds in France, a group of six non-governmental organizations (NGOs) decided to launch a rare class-action lawsuit against Macron's government, urging authorities to take concrete steps to end racial profiling in ID checks by law enforcement.
The NGOs, including Human Rights Watch, Amnesty International and four others, contended that French law enforcement particularly stop people of African or Arab descent more often than other ethnic groups during ID checks, an entrenched discriminatory problem, also acknowledged by President Emmanuel Macron in December 2020.
The joint civil society pushback is the first class-action discrimination lawsuit based on "color or supposed ethnic origins" in the country, underlining its potential danger and harm to society.
Pointing out that the discriminatory practices against non-Whites have been festering for years now and repeated failures of authorities to take action despite warnings by rights groups, Amnesty International denounced the practices in a written statement, saying: "The class-action suit is needed to end this stigmatizing, humiliating, and degrading practice."
The lead lawyer in the case, Antoine Lyon-Caen, stressed that the lawsuit targets "the system itself that generates, by its rules, habits and culture, a discriminatory practice," and not police officers individually.
Prime Minister Jean Castex, as well as the country's interior and justice ministers, were served with legal notices, demanding concrete measures be taken to prevent any discrimination during checks, whether it be based on race, color, or ethnicity.
The move comes after nationwide protests against police racism and a new controversial security bill that focuses on increasing surveillance and restricts dissemination of videos and images of police officers.