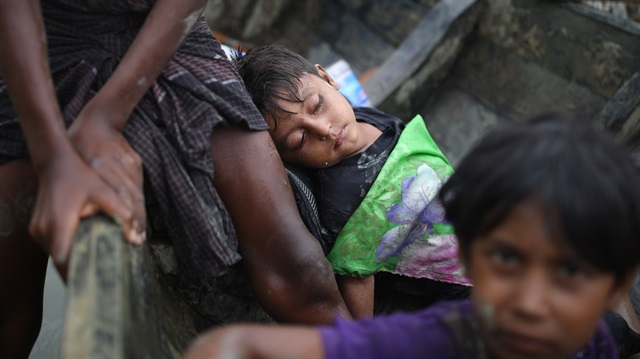 A boat carrying Rohingya Muslims fleeing Myanmar capsized, killing nine people.
From Aug. 29 to Sept. 11, approximately 20 boats have capsized and 96 bodies have been recovered, 53 of them children.
More than 370,000 Rohingya have crossed from Myanmar's western state of Rakhine to Bangladesh since Aug. 25, according to the UN.
The Rohingya, described by the UN as the world's most persecuted people, have faced heightened fears of attack since dozens were killed in communal violence in 2012.
The refugees are fleeing a fresh security operation in which they have said security forces and Buddhist mobs have killed men, women and children, looted homes and torched Rohingya villages.
According to the Bangladesh government, around 3,000 Rohingya have been killed in the crackdown.