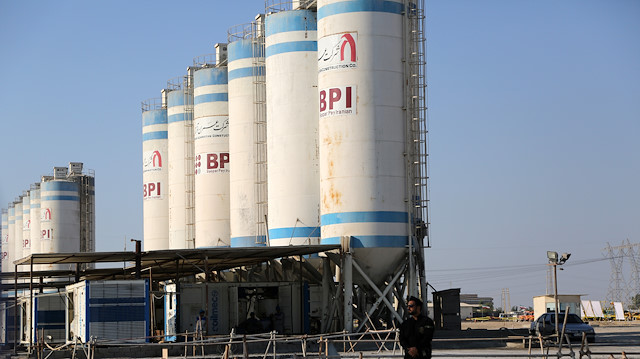 Clouds of uncertainty continue to loom over the 2015 Iran nuclear deal, with neither Tehran nor the new US administration willing to make the first move.
Mahmoud Vaezi, the Iranian president's chief of staff, said on Friday that Iran "did not leave the JCPOA [Joint Comprehensive Plan of Action] to return to it," asserting that Tehran will return to full compliance when the US and Europe "live up to their commitments."
On Thursday, Foreign Minister Javad Zarif also strongly defended Iran's position, saying Washington needs to "take the first step."
Addressing new US Secretary of State Antony Blinken, he said "the US violated JCPOA, blocked food/medicine to Iranians, and punished adherence to UNSCR 2231."
"Throughout that sordid mess, Iran abided by JCPOA, only took foreseen remedial measures. Now, who should take 1st step?" he said on Twitter.
The statements by Iranian officials came in response to Blinken's recent remarks that the US will only move forward once Tehran returns to full compliance with its obligations under the 2015 nuclear accord.
"Iran is out of compliance on a number of fronts. And it would take some time, should it make the decision to do so, for it to come back into compliance and time for us to access whether it was meeting its obligations," Blinken said on Wednesday.
The previous US administration unilaterally pulled out of the JCPOA in May 2018, followed by reinstatement of sanctions on Iran.
Tehran, in response, scaled down its commitments under the pact.
Recently, as a countermeasure to US sanctions, Iran confirmed a plan to increase uranium enrichment up to 20%, a move that raised many eyebrows in the international community.

On Thursday, the Atomic Energy Organization of Iran (AEOI) announced that 1,000 IR2M centrifuges will be installed at the strategic Natanz nuclear facility within the next three months.
AEOI spokesperson Behrouz Kamalvandi said Tehran is enriching uranium using 100% indigenous technology and the stockpile of 20% enriched uranium has reached to 17 kilograms (over 37 pounds).
- New beginnings, old issues
President Joe Biden, during his election campaign, expressed willingness to revive the historic deal, offering Iran a "credible path to diplomacy" if it returns to "strict compliance" with the JCPOA.
However, indecisiveness and a persisting lack of trust continues to be a barrier to possible reconciliation between the two adversaries.
Majid Takht-Ravanchi, Iran's UN envoy, on Thursday urged the new US administration to "act quickly" to return to the 2015 pact "because the window is closing" on Tehran's deadline for Washington to lift sanctions.
Iran's parliament has set a Feb. 21 deadline for Biden's government, warning that Tehran will halt inspections of nuclear sites by the UN nuclear watchdog and further accelerate uranium enrichment.
Iran's representative to the UN in Vienna has also warned of a possible change in Tehran's current stance on cooperation with the International Atomic Energy Agency.
"Cooperation and goodwill are two-way streets not a one-way boulevard," Kazem Gharibabadi said on Twitter on Thursday.
"Let's hope to see the opportunities won't be missed and the extraordinary cooperation is not back to ordinary."