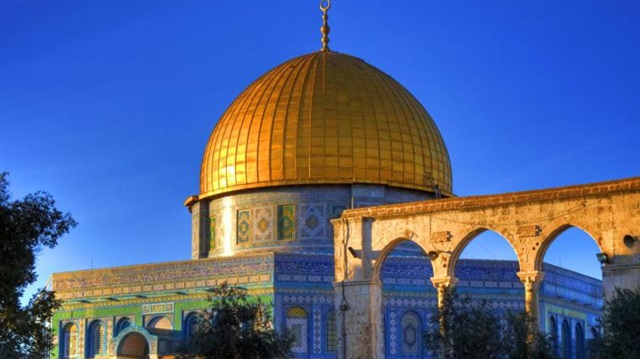 The Organization of the Islamic Cooperation (OIC) will convene for an extraordinary summit in Istanbul to discuss Jerusalem following U.S. President Donald Trump's decision last week to recognize the holy city as Israel's capital and relocate the U.S. embassy to the city. The OIC, which was established in 1969 to support a free Palestine, is expected to go beyond messages of condemnation at the summit and prompt the U.S. to abandon its decision that enables the Israeli occupation of Palestine and massacre of Palestinians.
Possible decisions that the OIC could take for a free Palestine are as follows:
1. Jerusalem is the capital of the Palestinian state.
2. Jerusalem should not be excluded from all regional discussions.
3. Israel is an occupying state and it should withdraw from these territories immediately. No international enterprise can legitimize this occupation.
4. U.S. President Donald Trump's decision to recognize Jerusalem as Israel's capital is null and void. Initiatives to halt its implementation should be started urgently and this decision should be made impractical by effective measures.
5. All attempts made and pressure put on Muslim countries to compromise on Jerusalem must be rejected.
6. Jerusalem cannot be seen as a bargaining piece in the name of "peace" or "rapprochement" with Israel, nor can it be up for discussion. Countries that do this should be condemned and put under pressure.
7. Muslim countries should clearly and collectively declare to the world that they reject all initiatives that view Jerusalem as Israel's capital.
8. All negotiations in the name of "peace" with Israel should be ended immediately. Joint political, military and economic projects with Israel should also end.
9. Muslim countries should cut their economic and political ties with Israel.
10. Harsh economic and political pressure must be imposed on the Israeli government, defense of Palestine should be noted as a non-controversial decision, and Israel should be isolated from the region.
11. A historic step should be taken at the extraordinary OIC summit in Istanbul, firm decisions should be made and Muslim countries must demonstrate their political strength and their capability to act independently.
12. OIC member countries should withdraw their ambassadors to the U.S. for "consultations."
13. Muslim countries should limit, freeze or even end relations with the countries that accept Israel's occupation of Jerusalem.
14. European countries in particular should be subjected to intense pressure in this regard. Strong lobbying should be initiated immediately.
15. Initiatives should be started in the European Union, Russia and China, and international organizations should be mobilized.
16. The declaration of Jerusalem as the capital of Israel is also unacceptable for the Christian world. Therefore, Eastern churches and the Christian clergy should be gathered in Istanbul and a common decision should be made.
17. The U.S. has lost its impartiality in the Israeli-Palestinian peace talks. The U.S. administration should no longer be considered an interlocutor in Middle East peace talks. All Muslim countries should declare that they will not see the U.S. as a party of peace.
18. Muslim countries should establish a common force to defend Jerusalem, establish a line of defense, and encourage and direct large-scale mass movements. A global pressure mechanism must be mobilized.
19. Muslim countries should establish a Common Peace Army, and within this power a unit should be formed under the name of "The Force to Protect Jerusalem."
20. Muslim countries should establish a "Jerusalem Fund" within the OIC, and the economic dependence of the Palestinian people on Western countries must be ended.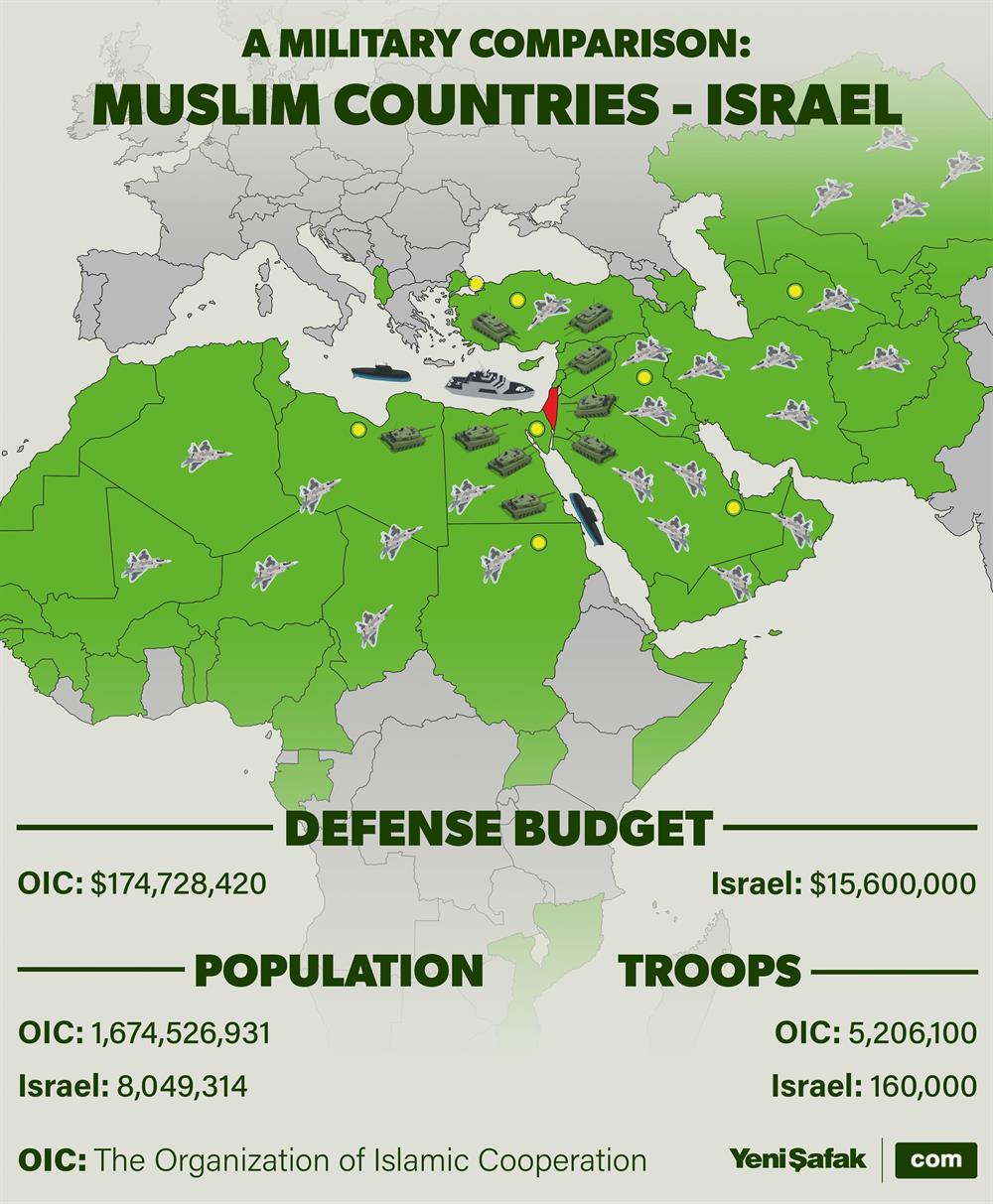 21. The airspace of Muslim countries should be closed to Israeli aircraft, and the sharing of intelligence with Israel and the U.S. should be stopped immediately.
22. Israel's military interventions in Muslim countries should be responded to harshly, and mechanisms and partnerships should be established to prevent these interventions.
23. Muslim countries must end their conflicts with each other and unite in solidarity against the threats posed by Israel and the U.S.
24. The headquarters of the OIC must be moved to Istanbul, and Istanbul should run the post of general secretary.
Turkish President Recep Tayyip Erdoğan called an extraordinary summit of the OIC to be held in Istanbul on Dec. 13 to discuss Jerusalem after Trump's declaration. The OIC is the second largest inter-governmental organization after the United Nations with a membership of 57 states spread over four continents. The organization is the collective voice of the Muslim world.