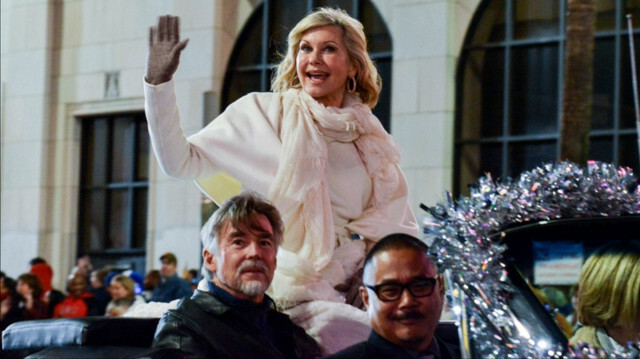 British-Australian singer and actress Olivia Newton-John
Olivia Newton-John, the singer and actress who starred in the films "Grease" and "Xanadu," died Monday at her home in California at the age of 73.
"My dearest Olivia, you made all of our lives so much better," said "Grease" co-star John Travolta in an online post. "Your impact was incredible. I love you so much."
The cause of death of the beloved star has not been released, but she was diagnosed with breast cancer in 1992 and had been battling the disease for decades.
"Olivia has been a symbol of triumphs and hope for over 30 years sharing her journey with breast cancer," her husband, John Easterling, wrote on her official Facebook page.
"Her healing inspiration and pioneering experience with plant medicine continues with the Olivia Newton-John Foundation Fund, dedicated to researching plant medicine and cancer," he continued, adding she was surrounded by family and friends when she passed away.
Newton-John was a Grammy-winning superstar who crossed over multiple musical genres: country, pop, adult contemporary and dance.
Her hits included the 1978 "Grease" tune "You're the One that I Want" and 1981's "Physical."
In addition to playing the role of "Sandy" in "Grease," she also starred in the 1980 musical fantasy film "Xanadu."
Newton-John is survived by her husband, daughter Chloe Lattanzi, sister Sarah Newton-John and brother Toby Newton-John.
"We will see you down the road and we will all be together again," said Travolta. "Yours from the moment I saw you and forever!"
1 year ago