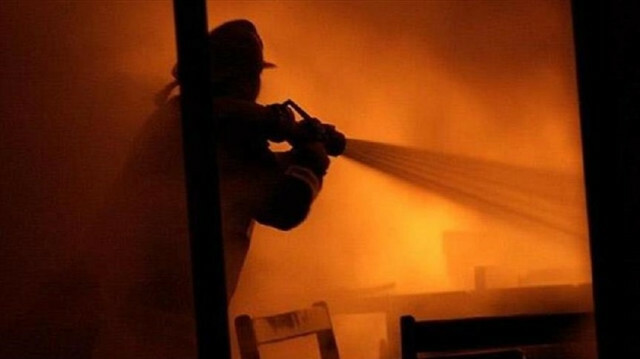 One person was killed and another injured in an explosion at a factory in northeastern Pakistan on Thursday.
A boiler blew up at a beverage factory on Multan Road in Lahore, capital of the province of Punjab, an official said.
Videos circulating on social media showed smoke rising from the factory before a huge explosion sends a cloud of fire high into the sky.
The blast caused extensive damage at the factory and also nearby buildings, according to Deeba Shahnaz, spokesperson for the provincial rescue service.
There were fears that casualties could be higher since the factory is located in a residential locality, but the official said the area was not crowded at the time of the explosion.
"One person died on the spot and another one is in hospital with 50% burns over his body," she said.
Firefighters managed to douse the blaze and a cooling process has started, she added.
Pakistan has a history of industrial accidents due to poor infrastructure and lack of safety standards, with many factories set up in residential areas all over the country.
The incident comes less than two months after 15 people were killed and several injured when a massive fire swept through a chemical factory in Pakistan's southern port city of Karachi.