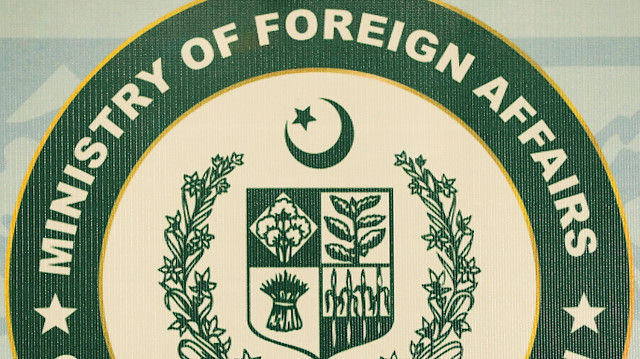 Pakistan has condemned the Indian government's curtailment of religious freedom of Muslims in Indian-administered Kashmir.
In a statement on Monday, Pakistan's Foreign Ministry accused that India has curtailed religious freedom of millions of Kashmiri Muslims on an important festival of Eid al-Adha.
"Pakistan condemns India's continuing brutal lockdown in Occupied Jammu Kashmir and the resultant curtailment of religious freedom of millions of Kashmiris on the important festival of Eid al-Adha," Mohammad Faisal, spokesman for the Foreign Ministry, said.
Restrictions and curtailment of this fundamental religious freedom of millions of Kashmiri Muslims constitute a serious violation of applicable international human rights law, to which India is a party, he added.
Muslims in Pakistan and Kashmir celebrated Eid al-Adha on Monday.
Pakistan accused India that the Kashmir Valley has turned into a massive military prison by New Delhi, and they prevented Kashmiri people from offering the traditional prayers at Srinagar's historical Jama Masjid.
"The complete blockade of communications (landline and cellular telephones) and internet services for over a week also deprived the Kashmiris from contacting their families and loved ones on this festive occasion," Faisal complained.
These measures amount to "collective punishment" on an industrial scale and violate all principles and precepts of human rights and humanitarian law, he added.
Pakistan urged the international community, including the United Nations human rights machinery and other relevant bodies, to hold India to account for these deliberate crimes against religion, violations of international law and lack of respect for human decency.
However, the Indian authorities said that Eid prayers were held peacefully in all parts of Jammu Kashmir and police were facilitated the movement of people.
Tensions between Islamabad and New Delhi, the two longtime rivals, have further escalated following India's move to revoke the special status of Jammu and Kashmir -- which allowed Kashmiri citizens to enact their own laws and prevented outsiders to settle and own land in the territory.
Kashmiri leaders and citizens fear this step is an attempt by the Indian government to change demography of the Muslim-majority state, where some groups have been fighting against Indian rule for independence, or for unification with neighboring Pakistan.
The Himalayan region is held by India and Pakistan in parts and claimed by both in full.
Since they were partitioned in 1947, the two countries have fought three wars -- in 1948, 1965 and 1971 -- two of them over Kashmir.
According to several human rights organizations, thousands of people have reportedly been killed in the conflict in the region since 1989.