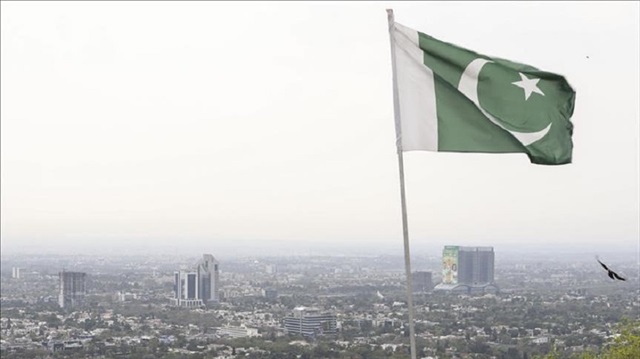 Pakistan on Friday said it supported Iran's "principled stance" on U.S.'s decision to unilaterally withdraw from the 2015 nuclear deal, hoping the remaining parties to the agreement would uphold their commitments.
"Pakistan stands with Iran in this hour of need," Foreign Minister Shah Mahmood Qureshi said during a meeting with his Iranian counterpart Javad Zarif in capital Islamabad.
Zarif, who is first foreign dignitary to visit Pakistan after installation of the new government, held meetings with Pakistan's top civilian and military leadership, including Prime Minister Imran Khan, during his two-day visit.
His visit came ahead of U.S. Secretary of State Michael Pompeo's visit to Islamabad next week.
Discussions were held between the two sides on regional and global issues, including the situation in Afghanistan, a statement from Pakistan's Foreign Ministry read.
Expressing satisfaction over cooperation with regard to the Pakistan-Iran border, it was agreed to continue close consultations through various forums in this regard, the statement added.
During his meeting with premier Khan, Zarif, conveyed to him the greetings and best wishes of the people and leadership of Iran on assuming office, said a statement from the Prime Minister House.
He also delivered a message of Iranian President Hassan Rouhani, inviting the prime minister for the upcoming Asian Cooperation Dialogue (ACD) Summit in Iran, in October 2018.
Welcoming the Iranian foreign minister, Khan thanked the Iranian Supreme Leader's support for Kashmiris' struggle for their right to self-determination as well as for the manner in which Pakistan Independence Day was celebrated in Iran.
Referring to cancellation of blasphemous Dutch caricatures competition, following Pakistan's strong condemnation and protest recently, Khan underlined the need for the Muslim countries to confront Islamophobia with one voice.
Zarif also called on army chief, Gen Qamar Javed Bajwa at the army headquarters in garrison city Rawalpindi.
Regional security situation and other matters of mutual interest were discussed during the meeting, Pakistan army's media wing said in a statement.
The visiting dignitary acknowledged and appreciated Pakistan's contributions for prevention of conflict in the region, the statement concluded.