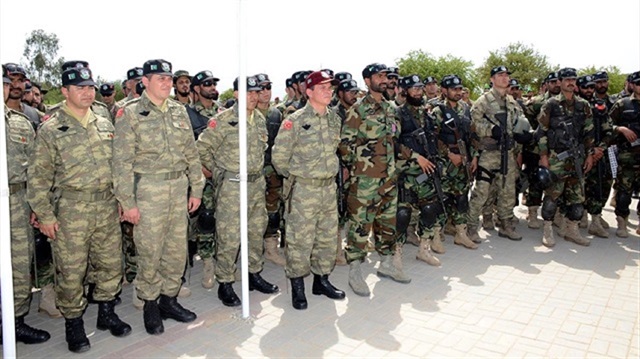 After the Grand National Assembly of Turkey (TBMM) decided to deploy troops in Qatar, Pakistan also took action to send soldiers to Qatar. Pakistan has passed a motion to send twenty thousand soldiers to Qatar.
Turkey launched diplomatic initiatives to defuse the tension in the region after nine countries, including Saudi Arabia and Egypt, cut their diplomatic ties with Qatar, and tried to impose an embargo on the country. Within this framework, Turkish President Recep Tayyip Erdoğan spoke to the leaders of the countries in the region, and called for dialogue for settlement of the crisis. Turkey's parliament ratified the decision of sending troops to the region, within the framework of the military base agreement which was agreed to by Qatar and Turkey in 2014, and was signed in 2015.
Turkey, Pakistan will also provide support to defusing the tension in the region, by sending twenty thousand soldiers to Qatar.