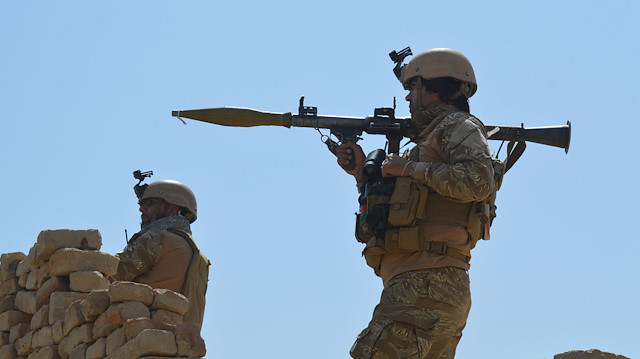 Pakistan has urged the United States and Afghan Taliban to re-engage as there is no military solution to the conflict in Afghanistan.
In a statement, the Foreign Ministry said on Sunday, "we have learnt about the cancellation of President Trump's meeting with the Taliban and Afghan Government representatives in Camp David".
Pakistan has always condemned violence and called on all sides for restraint and commitment to pursue the process, Mohammad Faisal, spokesman for the ministry said.
"Pakistan will continue to monitor the developments and reiterates its principled policy stance that there is no military solution to the conflict in Afghanistan and urges that both sides must re-engage to find negotiated peace from the ongoing political settlement process. Pakistan looks for optimized engagement following earliest resumption of talks," Faisal urged.
He added that Pakistan has been facilitating the peace and reconciliation process in good faith and as a shared responsibility, and has encouraged all sides to remain engaged with sincerity and patience.
On Saturday, U.S. President Donald Trump said Taliban leaders and Afghan President Ashraf Ghani were separately coming to the U.S. on Saturday night to meet him at Camp David, Maryland, but Trump said he had canceled the meeting.
"Unfortunately, in order to build false leverage, they admitted to an attack in Kabul that killed one of our great great soldiers, and 11 other people," Trump said in a tweet.
Taliban claimed responsibility for Thursday's bombing in the east of Kabul that killed 12 people.
"If they cannot agree to a cease-fire during these very important peace talks, and would even kill 12 innocent people, then they probably don't have the power to negotiate a meaningful agreement anyway," said Trump.
In reaction, Afghan Taliban warned the U.S. of consequences and said the group would continue with the fighting.
Blaming the U.S. and the Afghan security forces for killing dozens of Afghans, Taliban spokesman Zabihullah Mujahid labelled scraping of the peace talks as 'inexperience and lack of patience' on the part of President Trump, adding the U.S. would eventually return to the agreement.