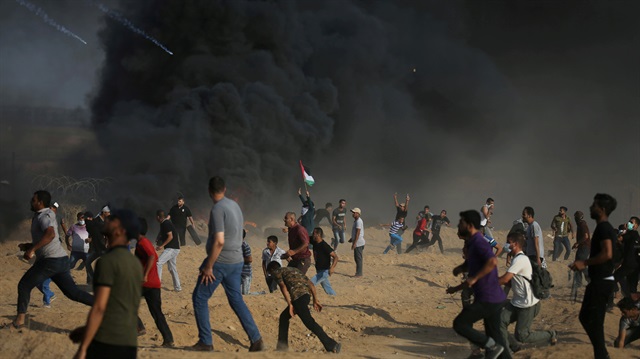 Palestinian groups and Israel reached a cease-fire in the Gaza Strip Thursday under the mediation of Egypt, Palestinian sources told Anadolu Agency.
The sources, who spoke on condition of anonymity due to restrictions on speaking to the media, said the cease-fire entered into force at 10.45 p.m. local time (GMT 1945).
The sources did not provide more details on the issue.
In recent days, tension has steadily mounted between Israel and Gaza-based resistance groups.
At least seven Palestinians were injured on Thursday by an Israeli airstrike that targeted a cultural center west of Gaza City,
Earlier Thursday, three Palestinians -- including a woman and her 18-month-old baby -- were martyred by an Israeli airstrike inside Gaza.
In a statement, the Israeli army claimed to have struck at least 140 targets across the Gaza Strip in recent days, also claiming that Gaza-based resistance groups had fired 80 rockets into southern Israel -- 25 of which were intercepted -- over the same period.
According to Israeli press reports, a total of nine Israelis have recently been injured by rockets fired from Gaza.