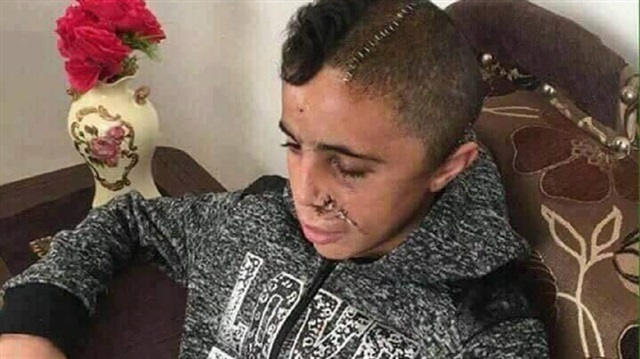 Mohammad Tamimi, the cousin of Palestinian resistance symbol Ahed Tamimi went into a coma for three days after being shot point-blank in the face by Israeli soldiers during an overnight raid on Dec. 19 on their Ramallah house.
The rubber bullet went through 14-year-old Mohammad's jaw and exited through the top of his head.
Mohammad, who was admitted to the hospital and underwent a six-hour operation, went into a coma for three days. Doctors had to surgically remove a part of his scalp in order to alleviate pressure on his skull. He will undergo yet another operation in the coming days.
Mohammad Tamimi was previously arrested and spent three months in an Israeli jail. He went through this terrifying ordeal just five months after being released from prison.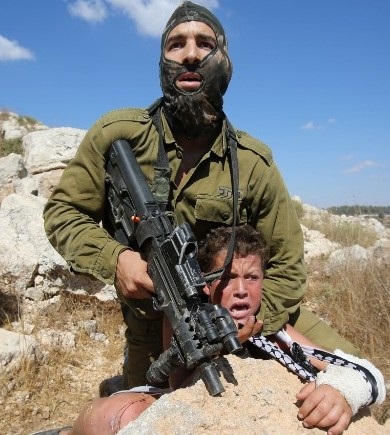 Victim of another Israeli attack
Mohammad Tamimi, who lives in the West Bank city of Ramallah, became a Palestinian symbol who exposed Israeli cruelty against unarmed women and children, which led to global condemnation.
An Israeli soldier attempted to arrest then 12-year-old Muhammed whose broken arm was in a cast. Video footage of Tamimi's family trying to stop the soldier from arresting him sparked worldwide outrage.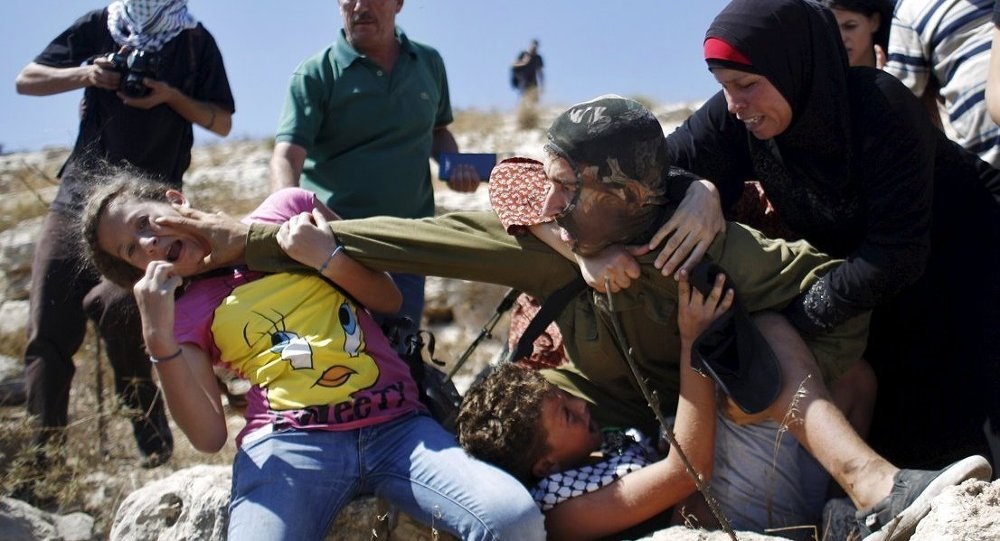 They met with Erdoğan
In 2012, Tamimi escaped arrest after his aunt, and cousin Ahed, who became known as the "rebelious girl who stood up to the Israeli army," fought back with all their might against the soldier.
The Tamimi family were invited to Turkey in 2012 and met with Turkish President Recep Tayyip Erdoğan, who awarded Ahed with the "Hanzala Courage Award."