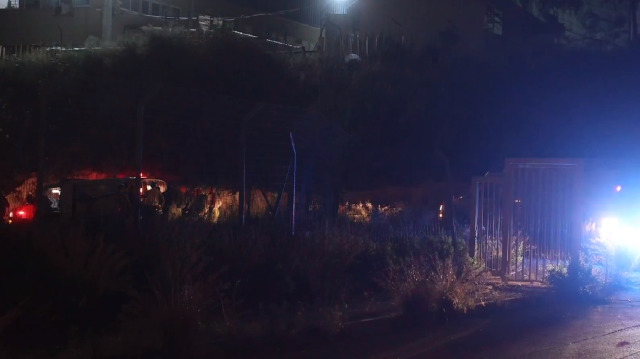 A Palestinian father and his 2-year-old toddler were injured by the Israeli forces during a raid on the village of Nabi Saleh, northwest of Ramallah city, in the occupied West Bank, according to local media.
Speaking to the Palestinian Wafa news agency, activist Bilal Tamimi said the Israeli forces on Thursday night closed the village's entrance and opened fire at a vehicle causing injury to the father and his child who was seriously injured in the head.
He added that the toddler and his father were rushed to a hospital in the nearby Israeli settlement of Neve Tsof by an Israeli ambulance.
The toddler was later transferred to a hospital in Israel by helicopter due to his serious condition, while the father, whose injury was moderate, was transferred to a hospital in Ramallah.
The Israeli emergency medical service reported that the toddler's condition is still serious and unstable, while the army is yet to comment on the incident and the reason for the shooting.
Tensions have been running high across the occupied West Bank in recent months amid repeated Israeli raids into Palestinian towns.
According to Palestinian figures, over 155 Palestinians, including more than 20 children, have been killed by Israeli forces since the start of this year. At least 20 Israelis have also been killed in separate attacks during the same period.
4 ay önce