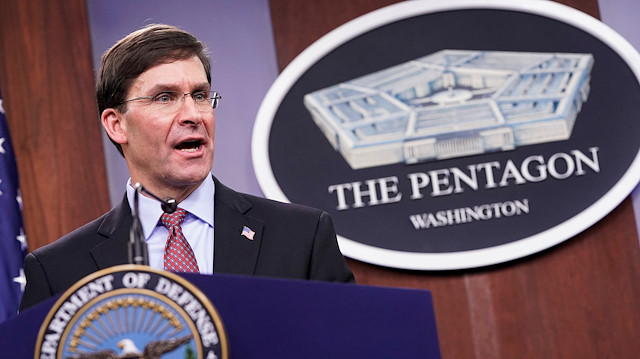 U.S. Defense Secretary Mark Esper suggested on Thursday he could be ready to start a highly anticipated global force repositioning this year as part of an effort to refocus the Pentagon on challenges from China and Russia.
Esper said he did not want to put a firm timeline on the completion of his so-called "defense-wide review," which is expected to trigger those troop movements.
"If I had to put an end-date (on the review), I want to make sure we are in some type of better posture by the beginning of the next fiscal year," Esper told reporters, referring to the government's calendar year for spending, which begins on Oct. 1. "So I want to move fairly quickly."
Esper made the remarks during a trip to Miami as he began a review of military missions in Latin America, part of a sweeping global examination of deployments that he hopes will allow him to redirect more forces to Asia and send others back to the United States from overseas.